Payments
6 best payment tools for small businesses in 2022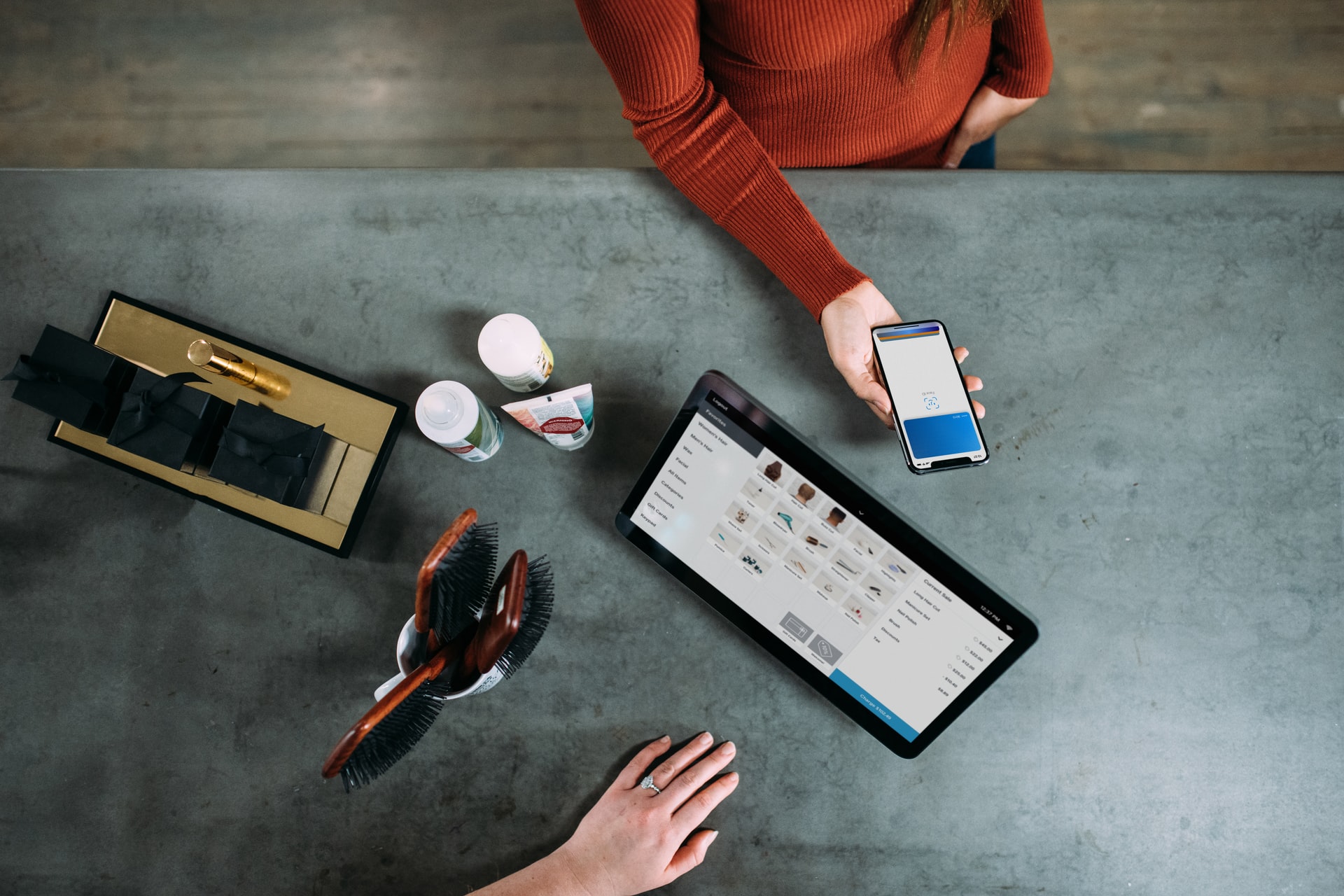 Until a few years ago, setting up a payment solution was a time-consuming process, involving necessary but tedious documentation, verification, huge setup fees, technical infrastructure, and extensive know-how to implement. However, in more recent years, with India moving rapidly and evolving into a digital economy implementing a payment tool has become simpler. And, a major necessity to ease both billing and payment collections.
Modern payment tools are increasingly replacing traditional payment methods, thanks to increased mobile internet access, a push for cashless payment systems, and an enhanced consumer experience. Customers can pay for services/products easily and business managers can organize and track all of their collection data with an easy to use payment solution.
Effective payment tools are the need of the hour for any type of business as they carry a host of benefits along with them like:
Provide you complete control over your collections and finances
Replace traditional inefficient modes of payments
Improve the customer experience.
Are more secure.
Provide access to real-time collections data
Despite this, most businesses have a difficult time choosing payment tool(s) that best suit their needs. It might seem a bit intimidating to find the right fit for your business. Here's a list of the six best payment tools suitable for small businesses from the growing list of online payment tools available in India.
Table of Contents
Bharat QR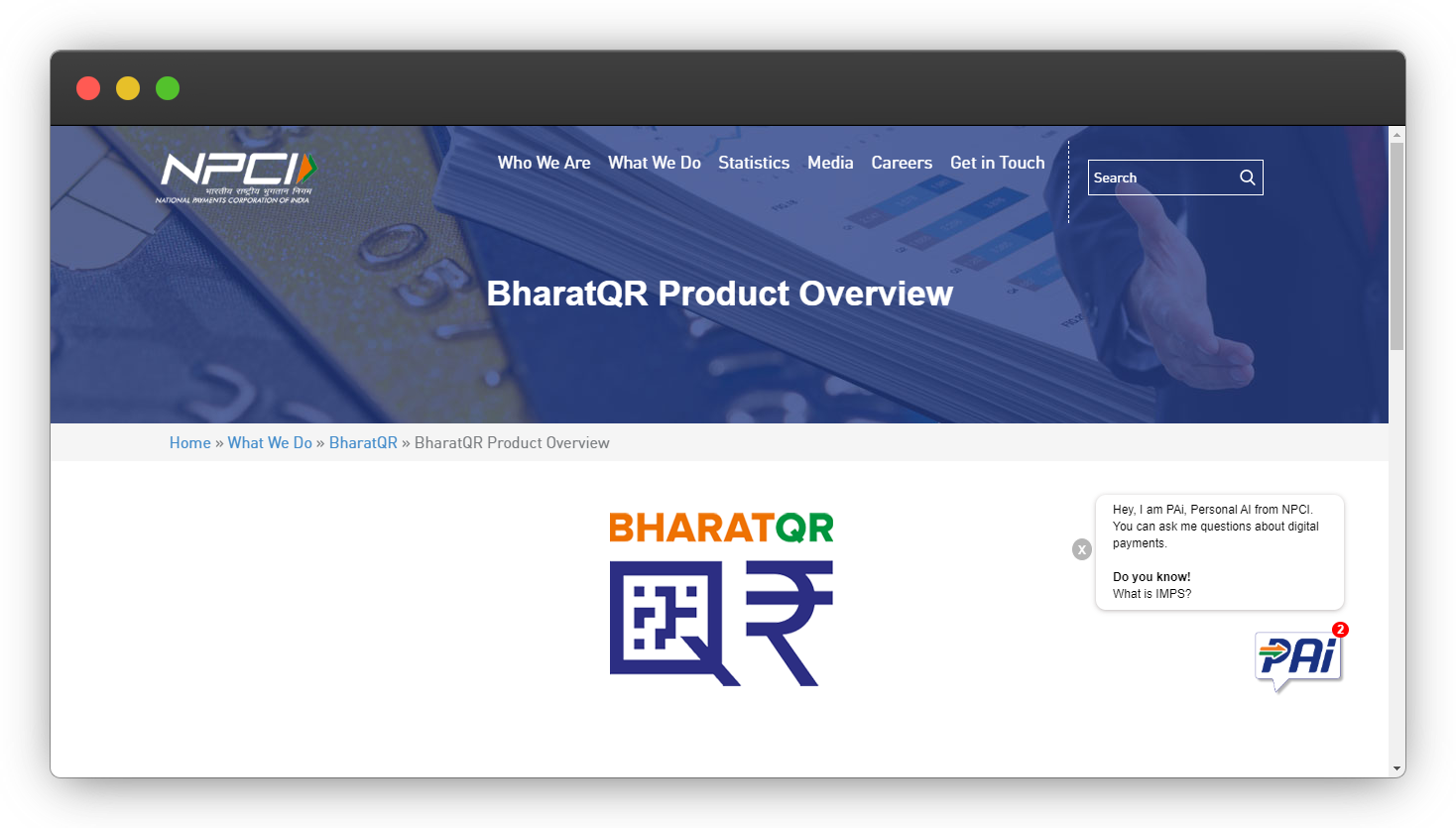 With the increasing use of smartphones and the internet, the payments industry in India has seen a dramatic increase in QR code-based payment solutions. Through their QR code-based interface, Bharat QR has introduced a new means for merchants and customers to exchange monies using mobile phones, making it a favored route for expediting and growing electronic payments. This is a tool that could help millions of small retail operators accept electronic payments.
In an effort to encourage more consumers to spend less cash and make digital payments instead, RBI authorized a few card payment networks to build an interoperable solution for such QR Code controlled mechanisms. A standard interoperable QR-based payment system is a way for buyers and sellers (or consumers and merchants) to initiate and accept payments using their mobile phone. This is one technology that could be the key to allowing millions of small retail merchants to accept electronic payments.
Features:
Low-cost infrastructure
Remote management of merchants and customers
Interoperable QR code
Push based transaction
No need to store any charge slip copy by merchant
PayTM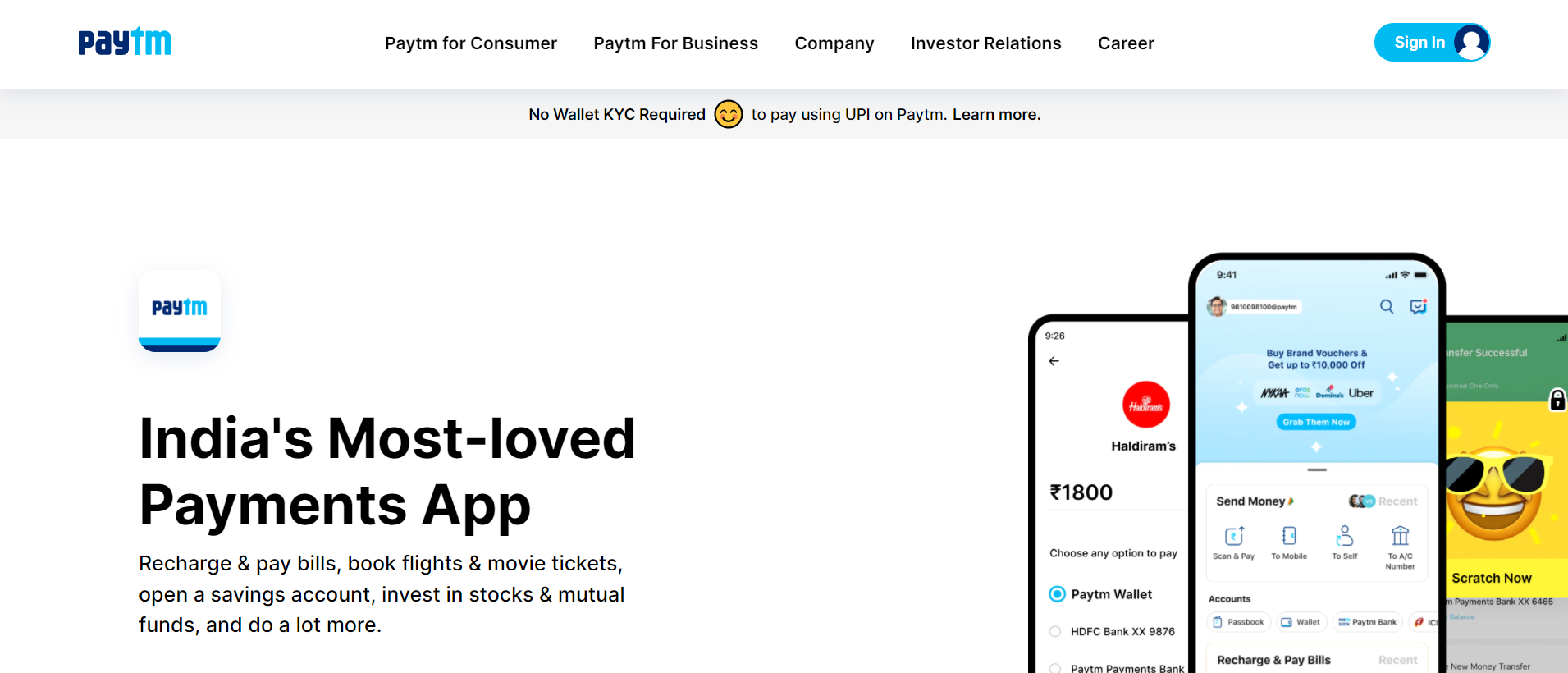 PayTM a market leader in the digital wallet industry is linked to a payment gateway. As a result, small and mid-level businesses benefit from collecting dues with Paytm. It also has payback possibilities to pique customers' attention.
You can recharge your phone, pay your bills, buy flights and movie tickets, open a savings account, invest in stocks and mutual funds, and so much more with Paytm. Anyone can get paid anytime, anywhere. You can pay with your Paytm Wallet or directly from your bank account to make contactless and secure payments in-stores or online. In addition, you can also send and receive money from anyone.
Small and medium-sized businesses can start collecting digital payments in under 30 minutes with just a few lines of code, Paytm's comprehensive APIs, and bespoke SDKs.
Features:
Domestic/international Credit/debit card support: Master card, Visa debit card, Maestro, Amex, Discover, Dinners.
No initial setup fees.
Zero annual maintenance charges.
Zero Annual business requirement .
Merchant can utilize the PayTm benefits within 2 days of document submission.
Payment integration process takes almost 2-3 days. In some cases, if all the documents are available on time and PayTm is done with the KYC, the service can be started within 24 hours.
Swipez billing software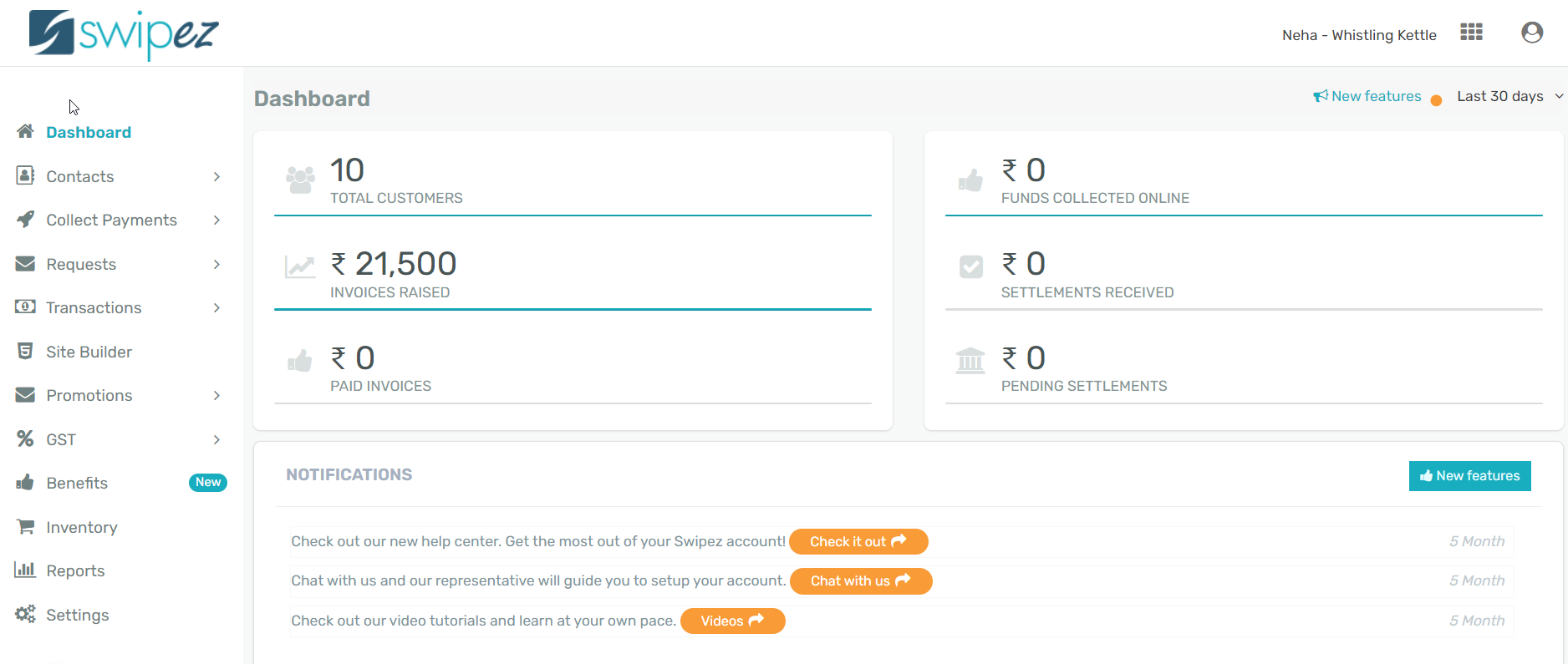 Swipez Billing Software is a a one-stop solution for all your billing & invoicing needs across your businesses' different stages of growth. Automate invoice creation, enable online payments, receipt generation, reconciliation of online and offline payments, real-time transaction reports & more. It streamlines business operations by automating invoicing, payment collections, bulk pay-outs, GST filing & customer data management all from a single dashboard. 
Send payment links and receive funds in your bank account in minutes. Allow your consumers to pay with credit cards, debit cards, net banking, wallets, or UPI apps. Copy the payment link URL and send it to your consumer via WhatsApp, email, SMS, or even social media platforms like Facebook and Instagram.
Automate tracking for both online and offline payments from a single ledger. Online payments made via credit cards, debit cards, net banking, wallets, or UPI apps and offline payments made via Cash, Cheque or NEFT will all be automatically monitored in real-time. 
Features:
Automated payment reminders via email & SMS
Recurring invoices & billing
Bulk billing & invoicing
Online payment collection
Inventory management
Expense management
Payouts
Multi-device access
Instamojo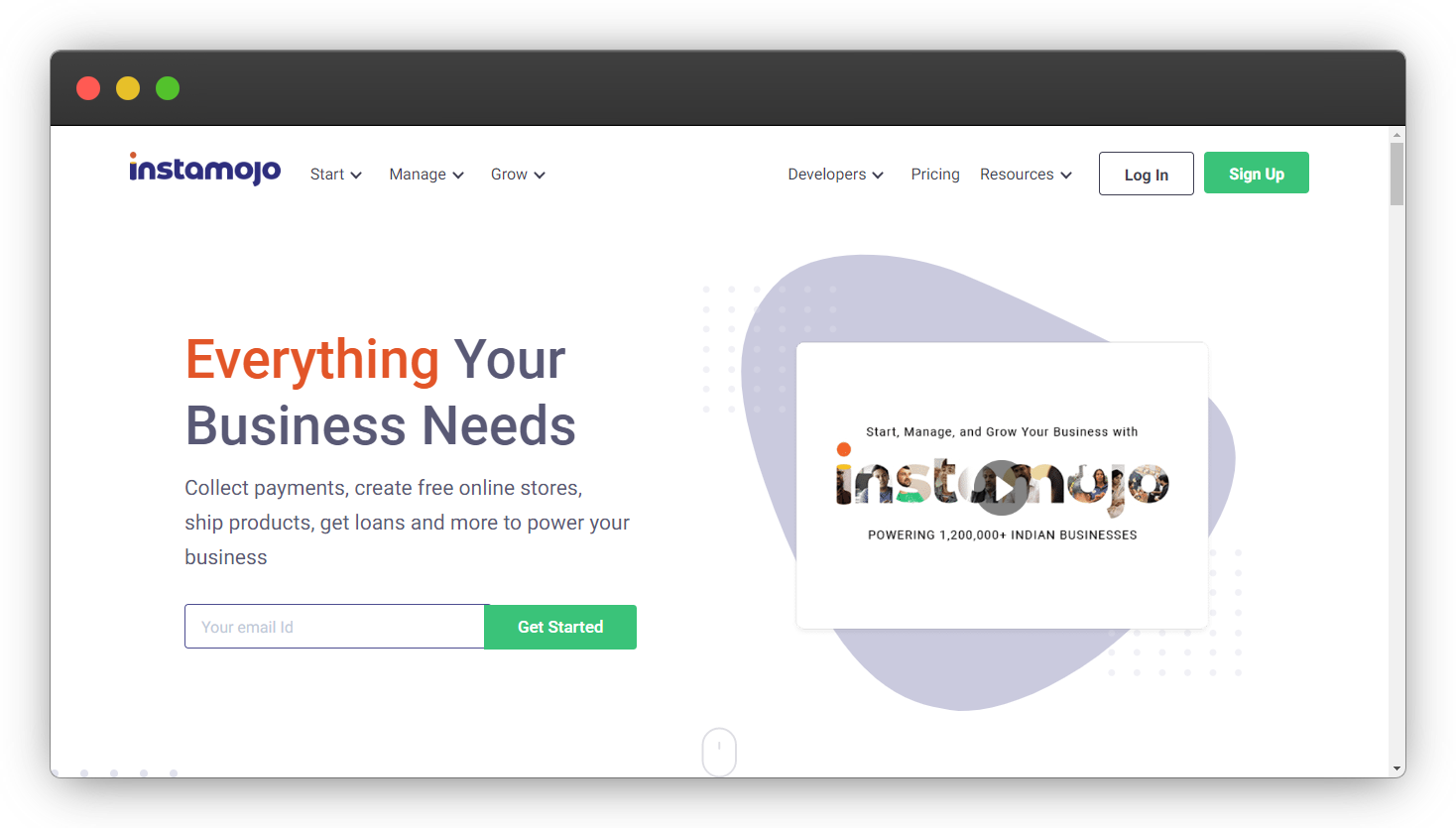 Instamojo is one of the most rapidly expanding platforms for MSMEs. The platform is a full-stack transactional platform that simplifies operations for merchants. You may easily create payment links, share them with consumers, and get paid. It is used by thousands of people to collect money for e-books, reports, tickets, lessons, items, invoices, services, and more. It differs from other payment gateways in that it is free to use and takes only two minutes to set up. Other notable features include no annual maintenance fees, simple APIs, a free online store where users may sell products, and payment completion via Facebook, Twitter, WhatsApp, and SMS links.
Quickly access your Instamojo URLs for faster sharing, shipments and payments can be shared and scheduled using the app. You can also check your eligibility for loans and enable faster payment. Track payables and receivables with Instamojo's ledger tool.
Features:
Embed payment buttons
Direct link sharing options
Visual charts of payments
Offers free tools for small businesses
Google Pay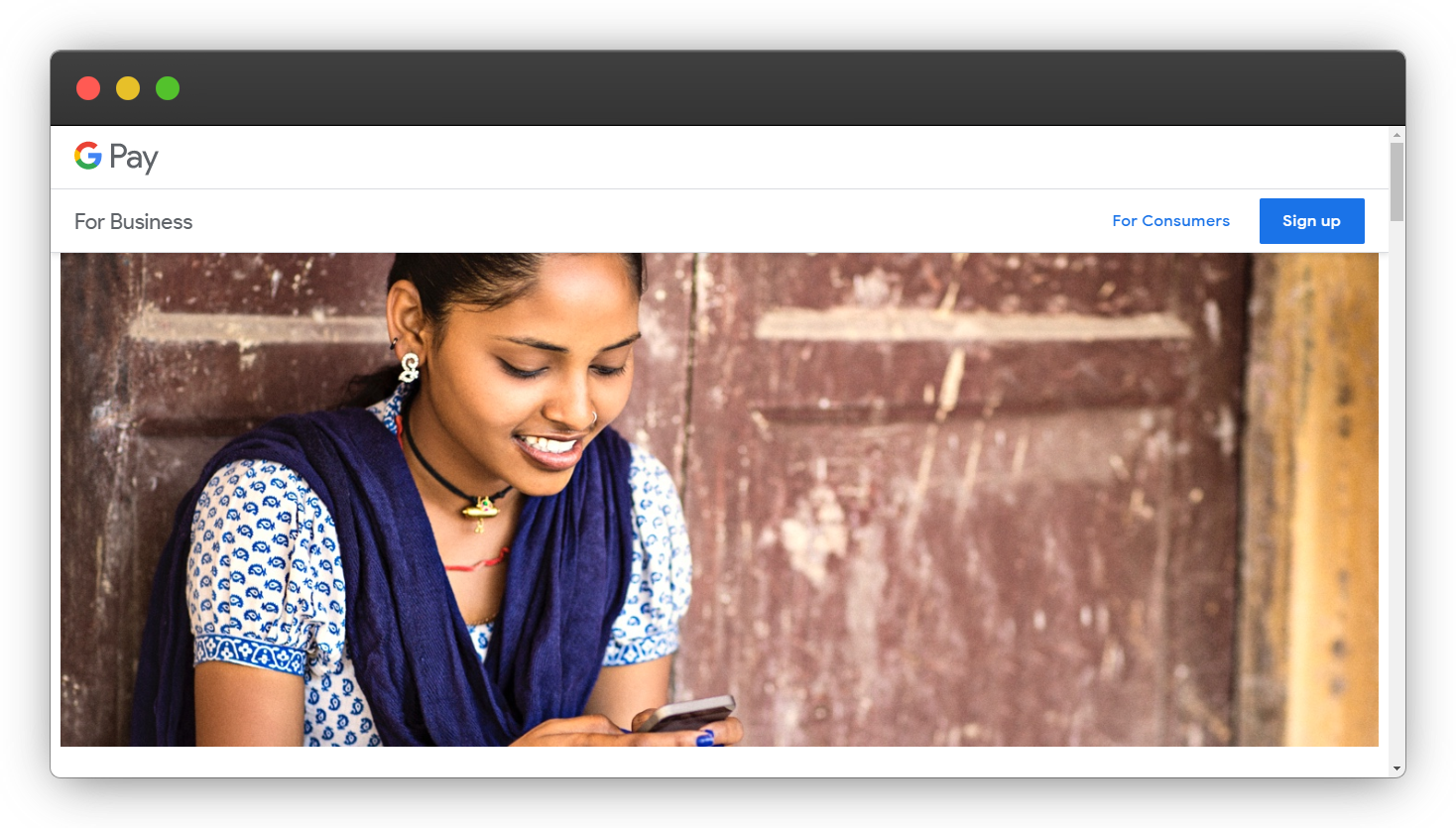 Google Pay, formerly known as Tez, is a digital payment application or tool from Google helps you send money to friends, pay bills, shop online, and top up your phone. Google Pay integrates with your existing bank account, ensuring that your funds are secure. You won't have to worry about reloading wallets, and you won't have to go through the KYC (Know Your Customer) process that all the other apps demand.
Payment cards can be added to the service either by photographing them or manually entering their information. To pay, users must hold their authenticated device against the point-of-sale system. Smart-authentication is a feature of the service that allows the system to determine when the device is secure and, if necessary, prompt for unlock information.
Features:
Customers can pay you by using a QR code, UPI pin, mobile number, bank account number, IFSC code, or audio QR code.
Customers can use the cash payment option to securely transfer money to nearby Google Pay users, without having to share their private details.
It has enhanced security that prevents hacking and other attacks on your bank details.
Secure the app using fingerprint or Google Pin and the UPI pin secures each transaction.
MSwipe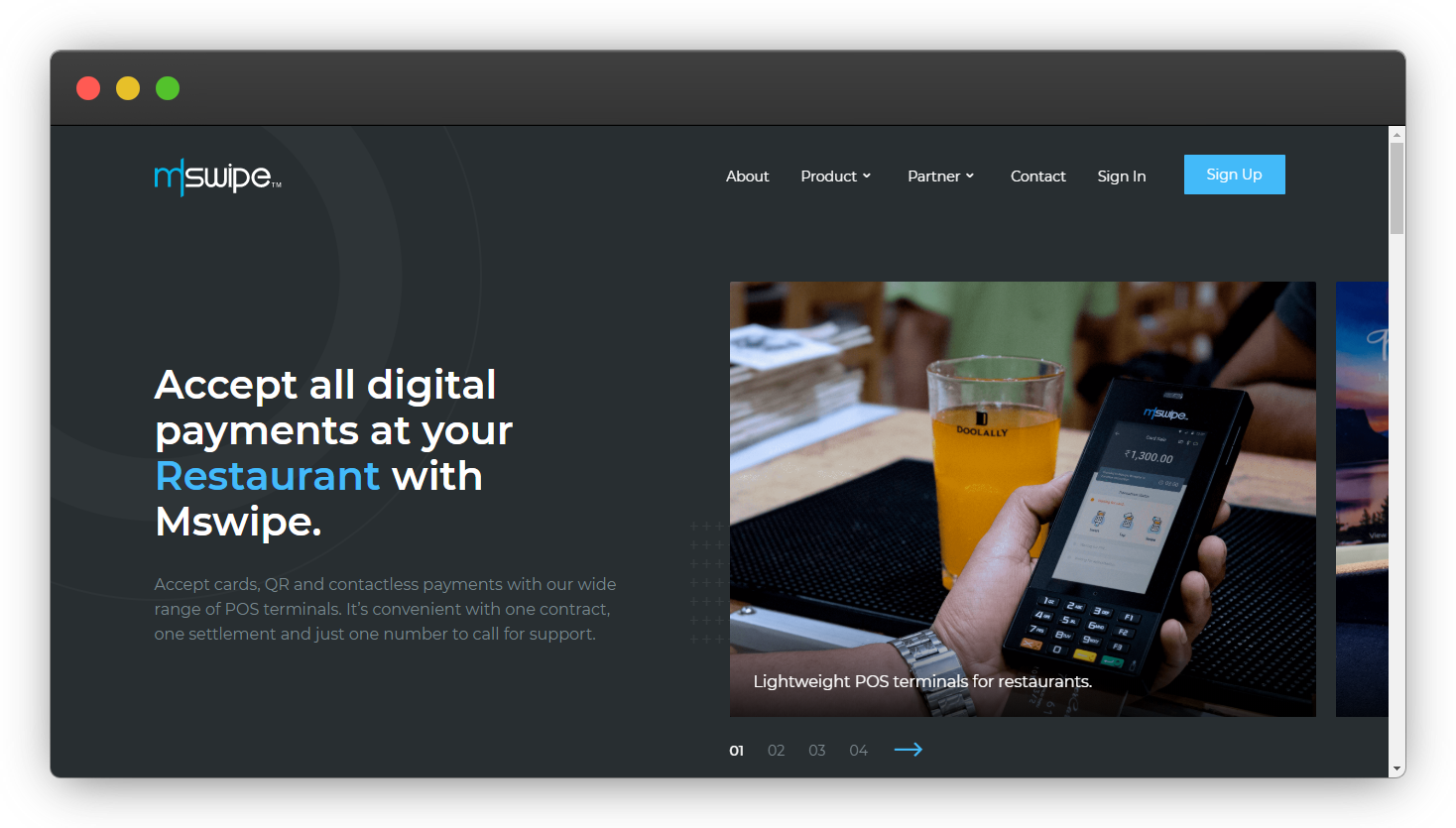 MSwipe accepts all kinds of payments including debit and credit cards, RuPay, Visa, MasterCard, and American Express. This e-payment tool is an affordable and effective solution and is approved by MasterCard mPOS with a certification from Visa Ready. It is considered to be a secure payment collection option. Mswipe users don't need to open a separate bank account as the funds are transferred to your account directly via NEFT(National Electronic Funds Transfer). It helps avoid paper receipts by sending the transaction receipts directly on your customer's mobile.
With a variety of POS terminals, you can accept card, QR, and contactless payments. It's simple to manage with only one contract, one settlement, and one support phone number. You can also avail exclusive loans, tailored-made offers via the EMI platform, and transaction settlements in real time.
Features:
Quickest way to accept small value transactions
Accept payments from all mobile and banking apps
Single QR supports all card brands
Real-time transaction details
Collect request feature enabled
Money in your selected bank account
Bottom-line
The whole payment solution outlook in India is changing rapidly. We now have many options to choose from to organize customer collections. The key is to choose a payment tool that suits your business needs and allows you to scale. The key aspects to look for before zeroing in on a payment tool for your business should include factors like integrations, payment modes, proactive customer support, and more.  While making the final decision on which payment tool is best suited for your company integrate the one that suits your needs with keeping your target audiences in mind.