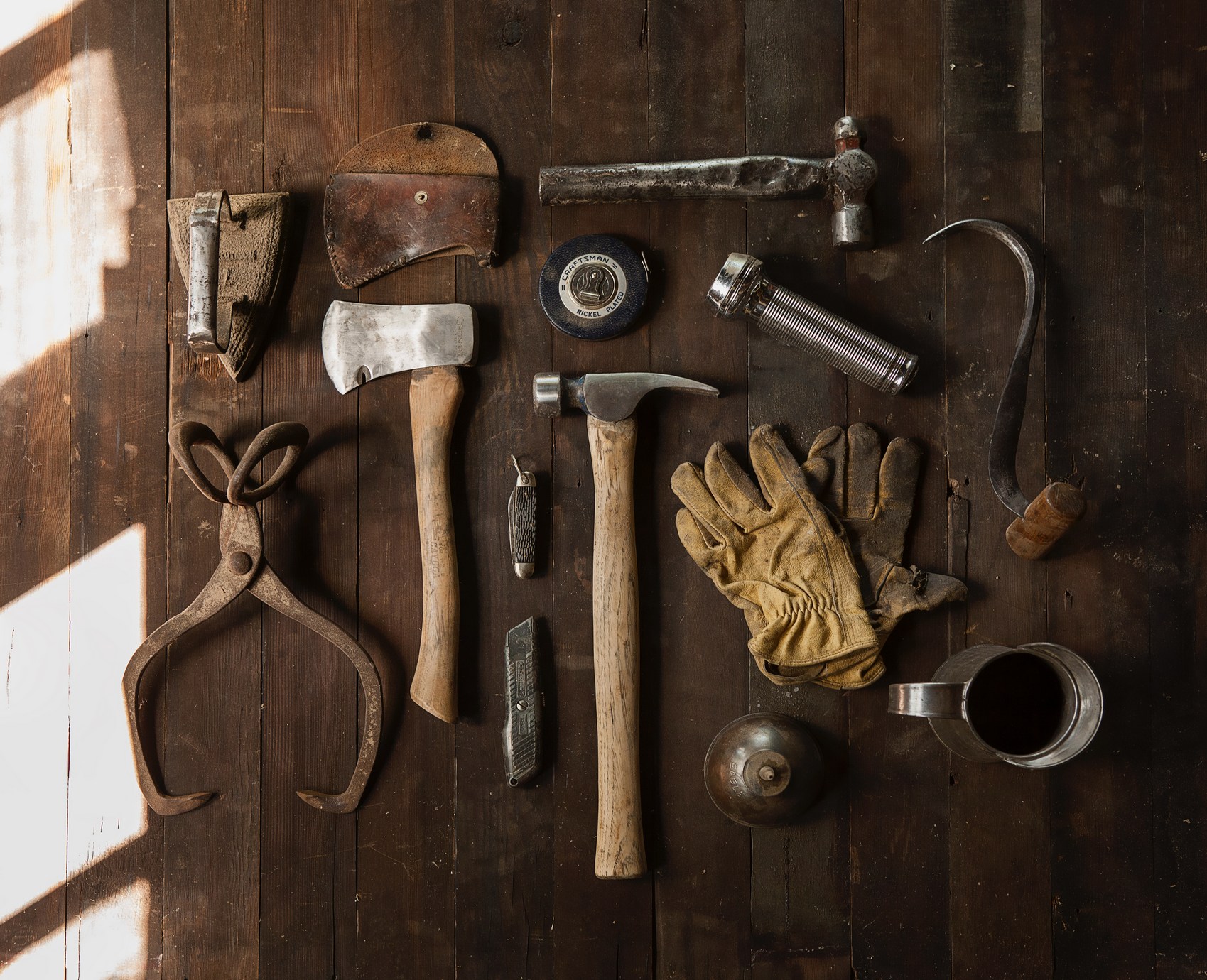 You cannot mandate productivity, you must provide the tools to let people become their best.

Steve Jobs
The satisfaction that comes from doing a job well, in time, and without errors is unlike any other. A productivity tool that can help streamline everyday tasks, save time, and boost productivity is a boon for remote workers. Productivity tools that help you achieve your tasks faster and with accuracy can soon become indispensable for your work. Here is a list of productivity tools that will help you save time, effort and money.
Trello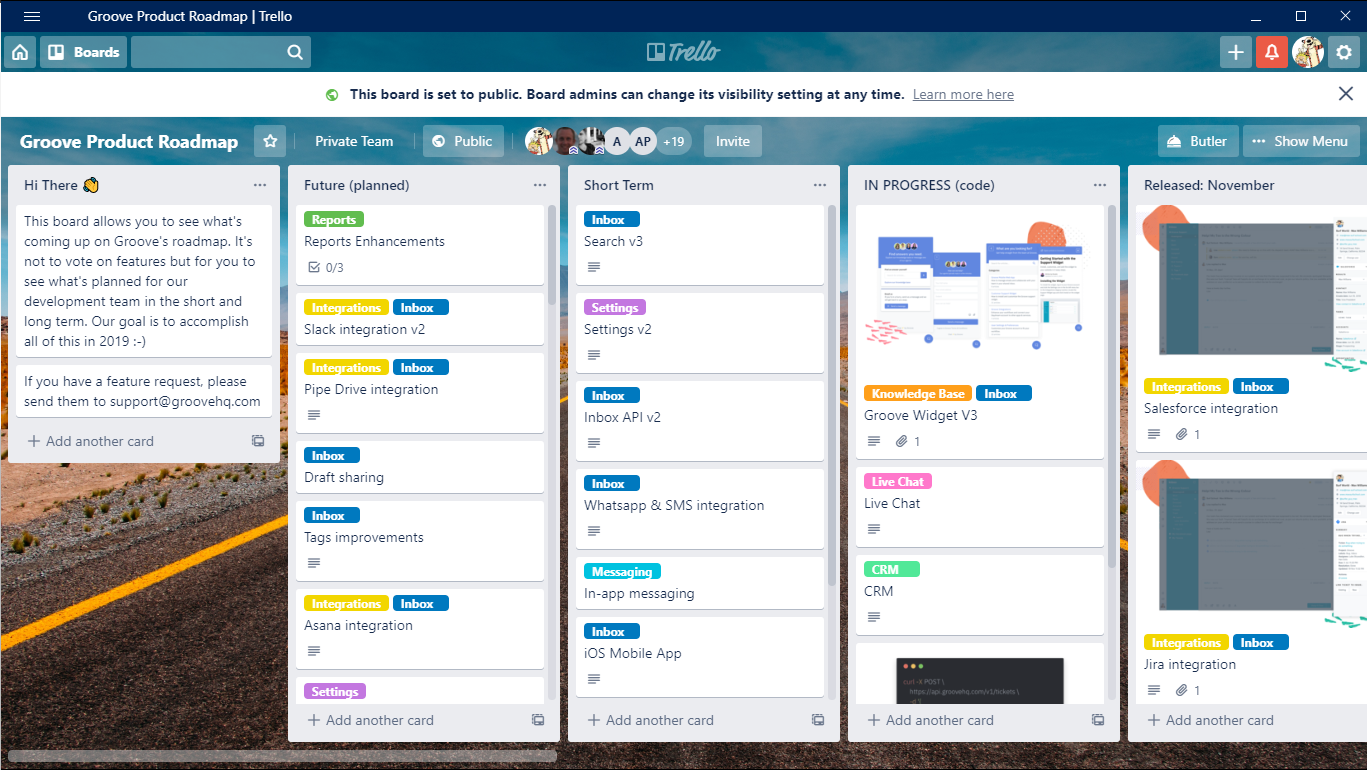 Want a project management tool that can help you collaborate with multiple people? Or keep track of multiple tasks, create checklists, and assign tasks to other team members? Well, look no further than Trello. It is an incredibly easy-to-use tool for all your project and task management needs. It comes with a generous free plan to get you started.
Based on the Kanban philosophy, its visual drag-n-drop style will get you organized in minutes. Create boards to manage projects or even break down large projects into multiple boards. It is for you to decide how to go about organizing your own tasks or different projects.
Slack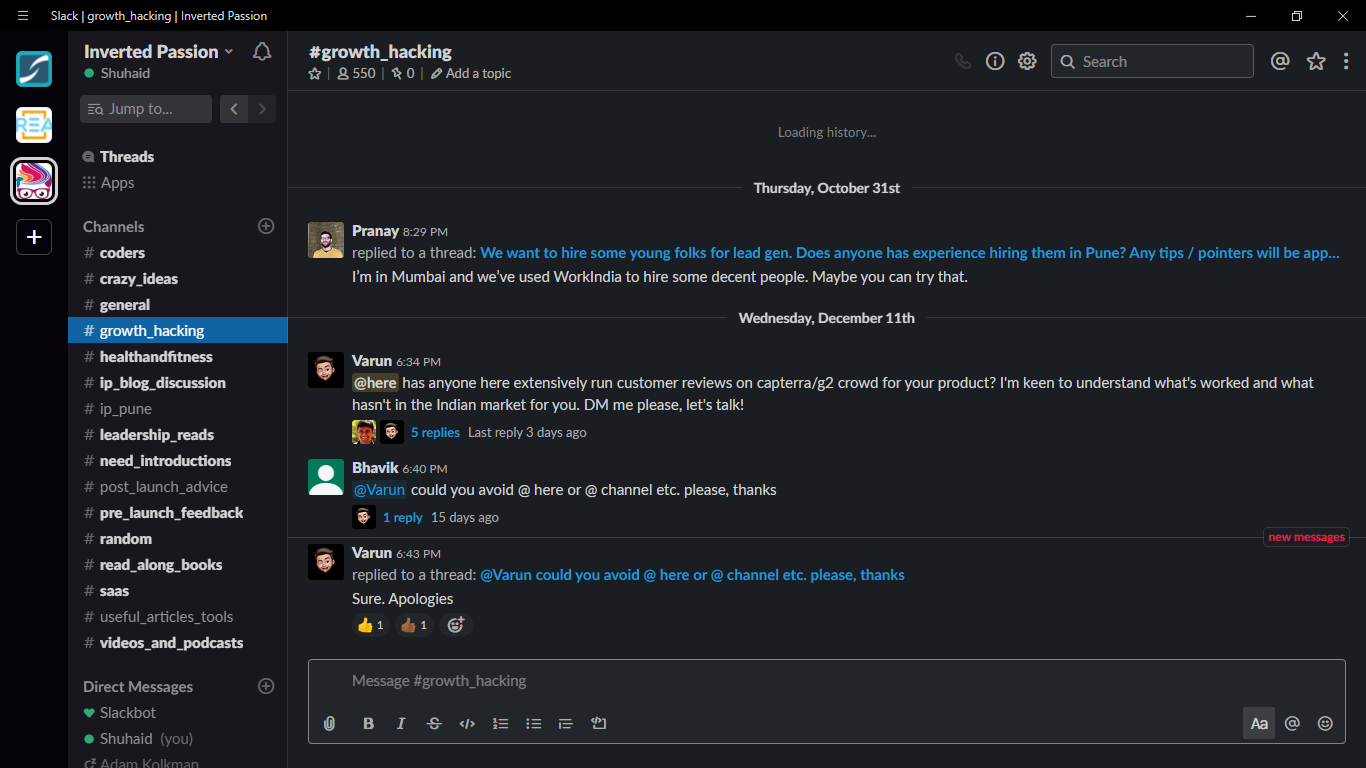 Still, communicating with your team members using emails? Or using Whatsapp for business/work messaging for company announcements for the entire team? It's time you tried Slack.
It provides you with the ability to create multiple groups (channels) as per the teams in your organization, send media files from your Google drive, search messages, and so much more. Synchronize it with your Google calendar to ensure that team members stay connected. They can discuss tasks, contribute ideas & brainstorm together, and manage projects.
Slack's free plan stores 10,000 of your team's most recent messages and allows 10 third-party or custom integrations as per your workflow. Slack can be accessed via the web, app or desktop app.
Sharex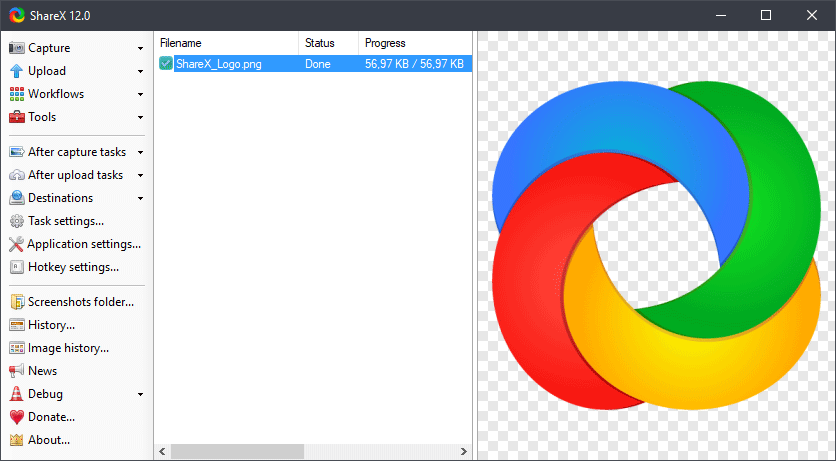 Many times you need to take screenshots of your desktop and send them to your teammates or clients. While operating systems come with their shortcuts to do so, ShareX enhances that with its unique features.
It helps you capture a certain region, record a gif or video of your desktop, draw & add text on your screenshots, and so much more with just a few clicks. It also comes with a set of useful features like a color picker, thumbnail creator, QR code, and lots more. For all its functionalities, this swiss army knife of a tool is fairly light on your system's resources with a simple user interface.
OneNote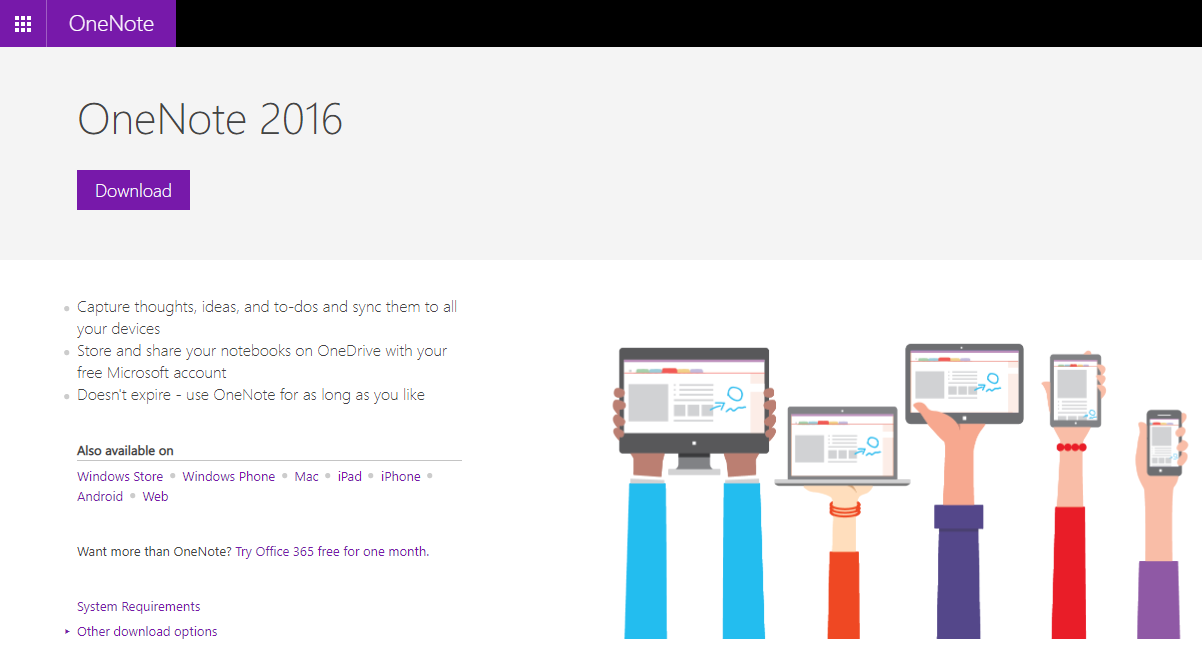 A notepad for your thoughts, ideas, to do lists, and information with the ability to sync between all your devices. This free tool by Microsoft is the digital notebook of choice for students and professionals alike.
You can create multiple notebooks with OneNote. Each notebook can contain multiple sections, and each section can contain multiple pages. This structure allows you to store and organize your information as per your preference. You can also store and share your OneNote notebooks on your OneDrive account which comes free with a Microsoft account.
Canva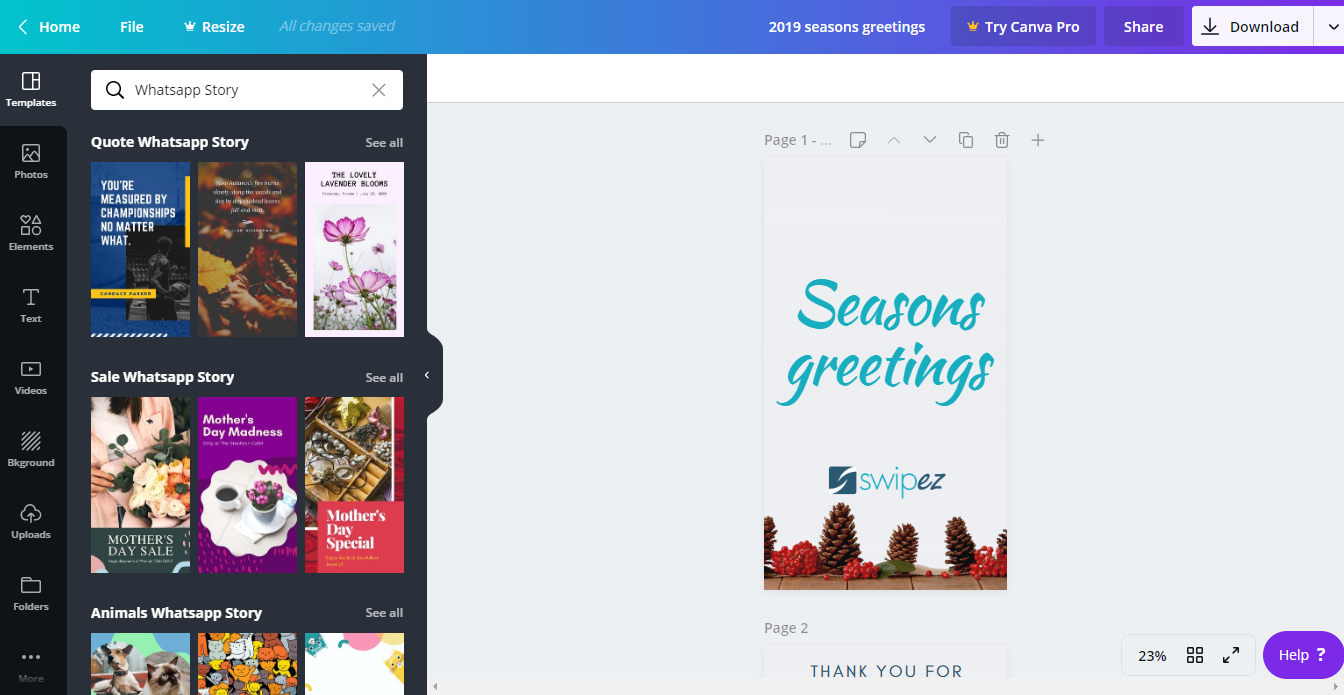 Canva is a great tool to help you create stunning designs which come perfectly sized for sharing on social handles and supports multiple image file formats. Canva provides great starter templates to create flyers, brochures, presentations, or even business cards.
The gallery within Canva has a host of free images which can be added to your design. It also comes with a graph maker to create custom charts or diagrams in just a few clicks.
Freemind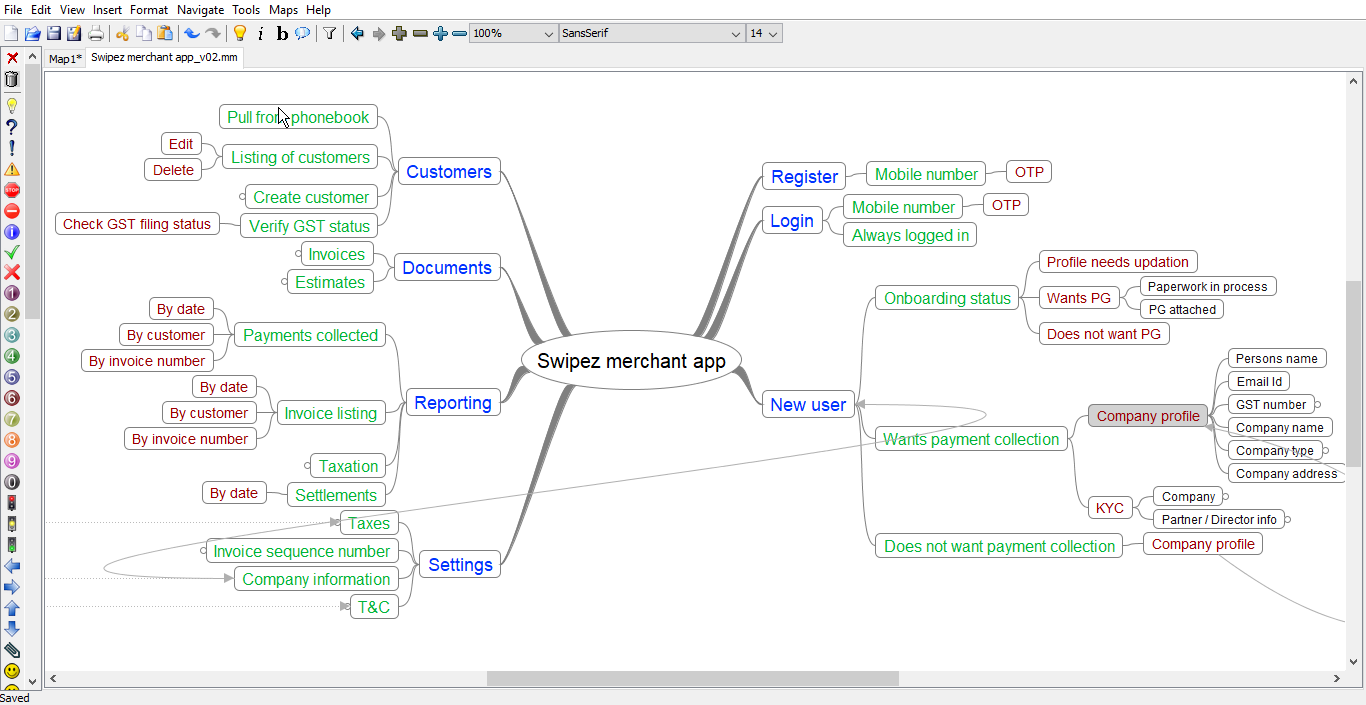 A great alternative to writing long form documents is to create a mindmap. Mindmaps can be as detailed as any document but significantly easier to read.
Freemind is an easy-to-use, open-source tool to create mindmaps. A great tool when planning projects, assigning tasks, or trying to automate repetitive tasks. Want to learn how to create mindmaps? How to use Freemind to create mind maps
Stayfocusd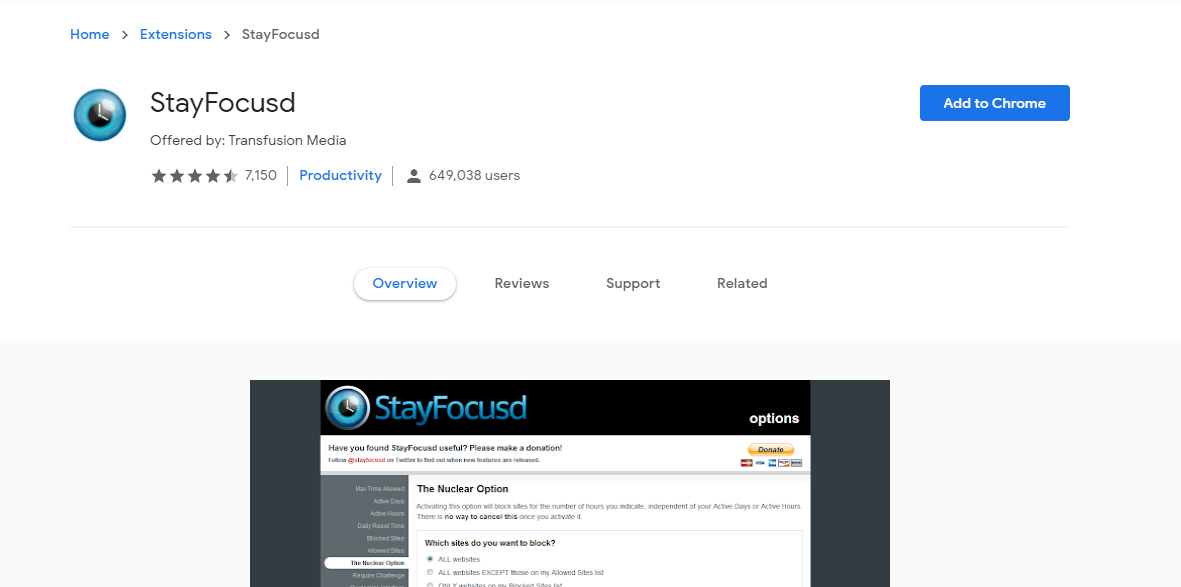 Unable to keep focused on your work while using your computer? Do you find yourself browsing Facebook, catching up on Instagram, watching YouTube, or reading your Twitter feed instead of working? StayFocusd is a productivity tool that will help you stay focused on work by restricting the amount of time spent on non-work-related web pages.
It's a Google Chrome extension that blocks distracting websites once your allotted time has been used up. The web pages you have blocked will remain inaccessible for the rest of the day.
Boomerang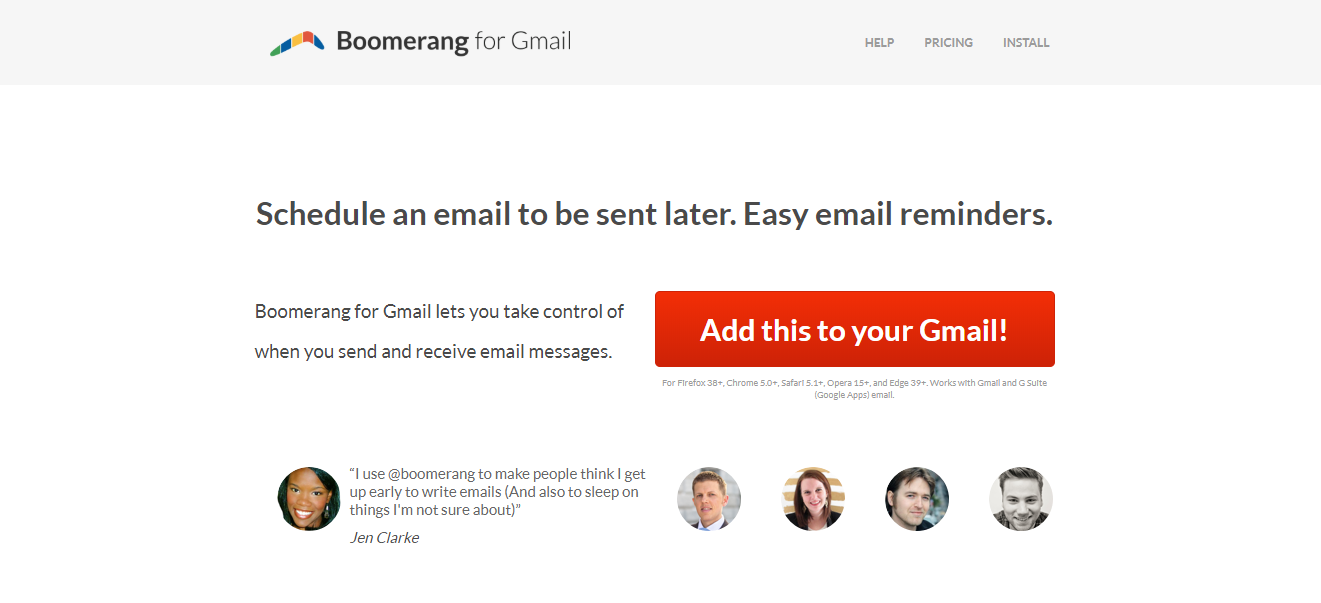 Boomerang is like an assistant to help you manage your Gmail inbox. Using Boomerang you can schedule emails to be sent at a particular date and time. You can de-clutter your inbox but not lose track of important messages.
Set up reminders for follow-ups that need to be done within a specific time frame. If you are a heavy Gmail user, then using the Boomerang plugin is definitely worth your while to boost your productivity with emails.
Grammarly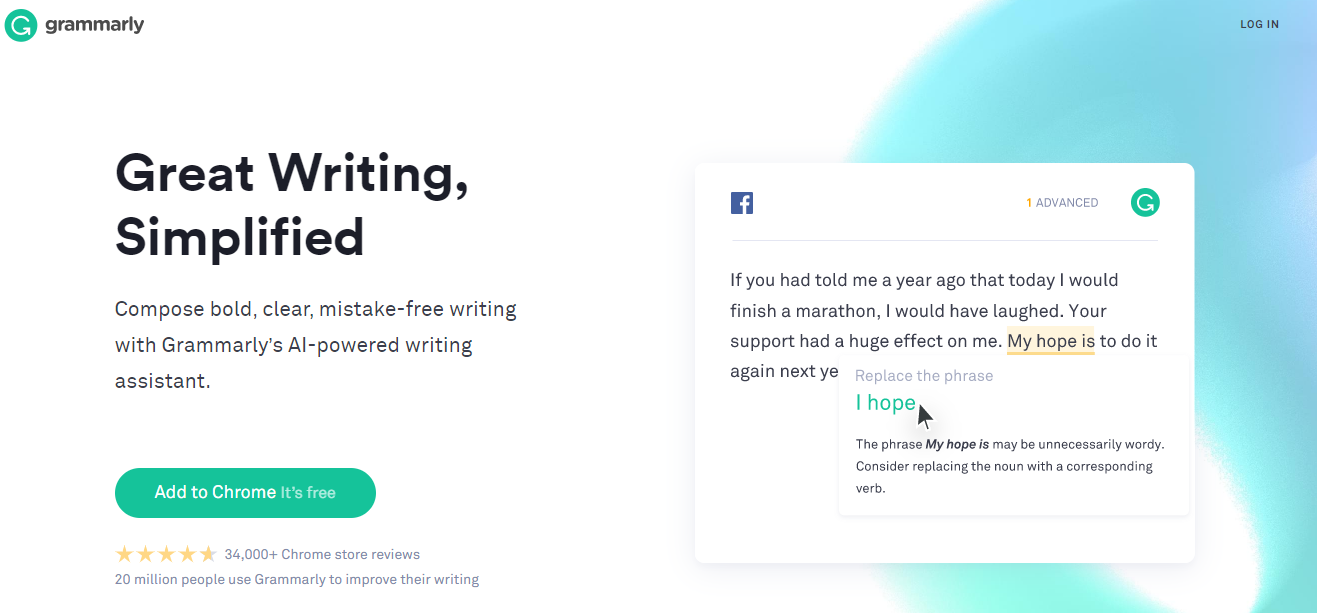 The Grammarly plugin for Chrome integrates with multiple platforms like Gmail, Facebook, Twitter, LinkedIn, Google docs, and more. Basically, on every platform, you would need to write long, grammatically correct, and concise content.
It's not just a spell check or grammar correction tool which is typically based on a dictionary. It also suggests fresh improvements to your writing style and tone.
Pocket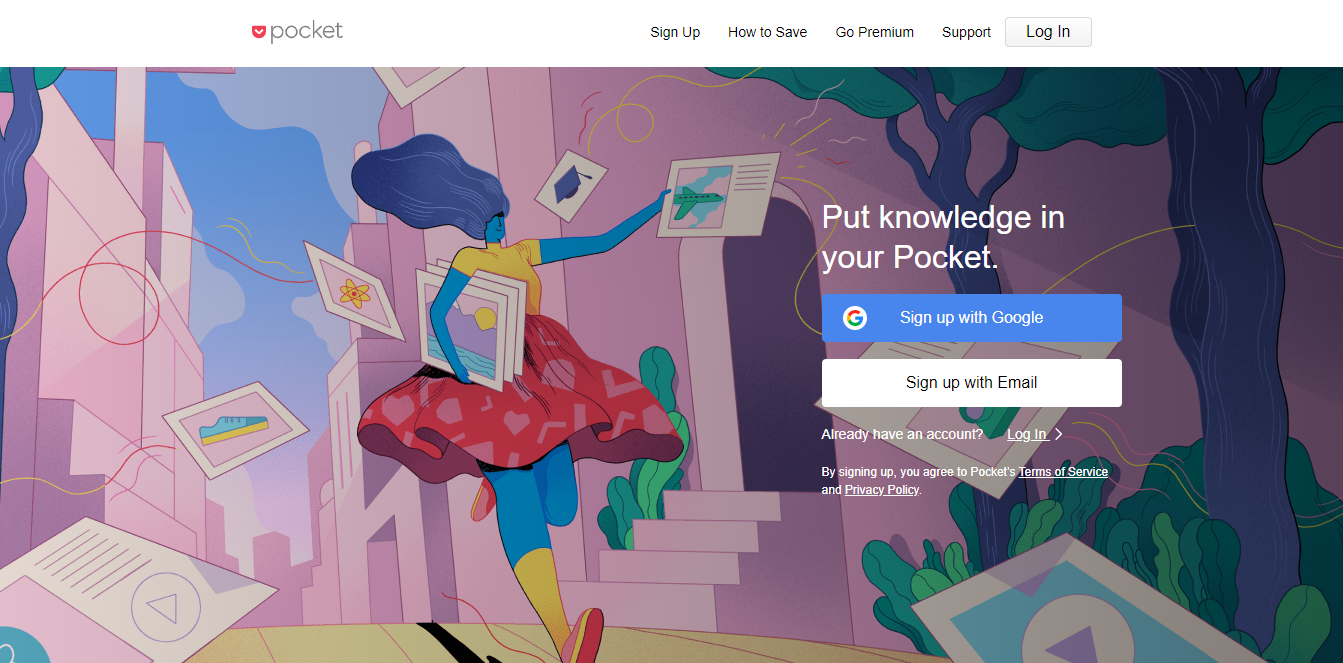 Do you find yourself getting distracted at work due to an interesting article that someone sent you? Pocket-it and read it later.
The pocket application allows you to bookmark your articles, discover interesting articles, and even read them offline. It works seamlessly between mobile devices, so you can save an article via your desktop and read it on your phone later.
Todoist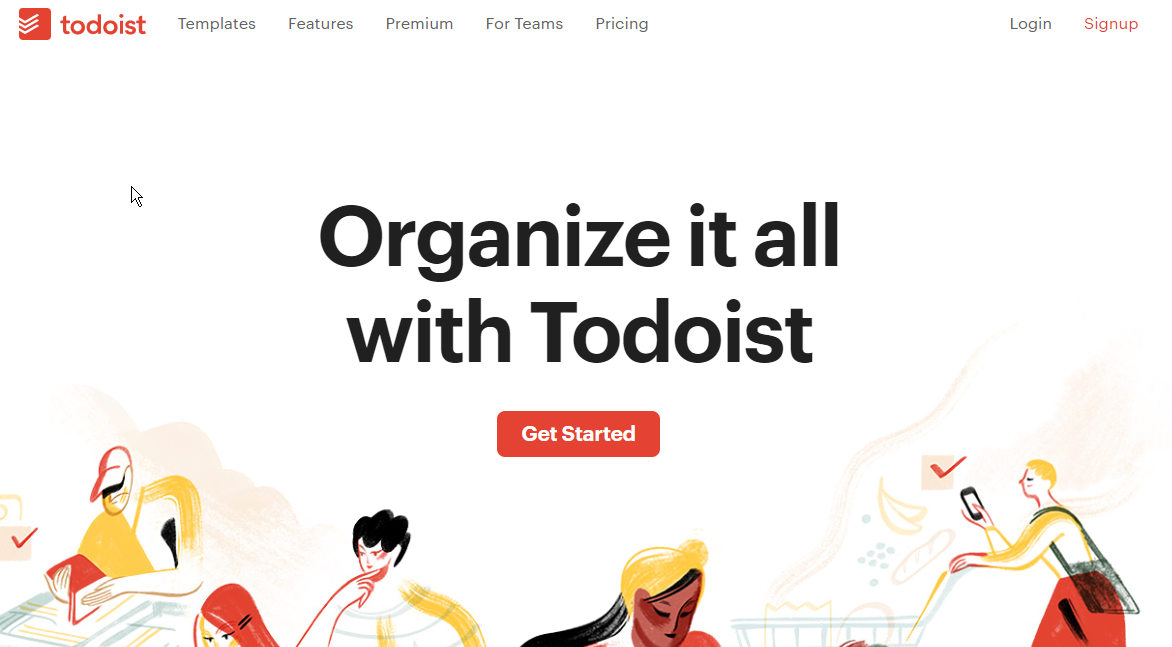 Create to do lists and organize your work with Todoist. Create task lists per project, include your team members, assign tasks and keep on top of progress or delays.
Todoist comes with a host of templates to provide a jump start to your project and complete tasks. It helps you manage tasks assigned, organize your personal to-do list, create checklists for high priority tasks, set a productivity goal and measure productivity against it. Their free tier is quite generous, it lets you manage up to 80 projects with up to 5 people per project. It is one of the best project management tools for small and medium-sized businesses.
Calendly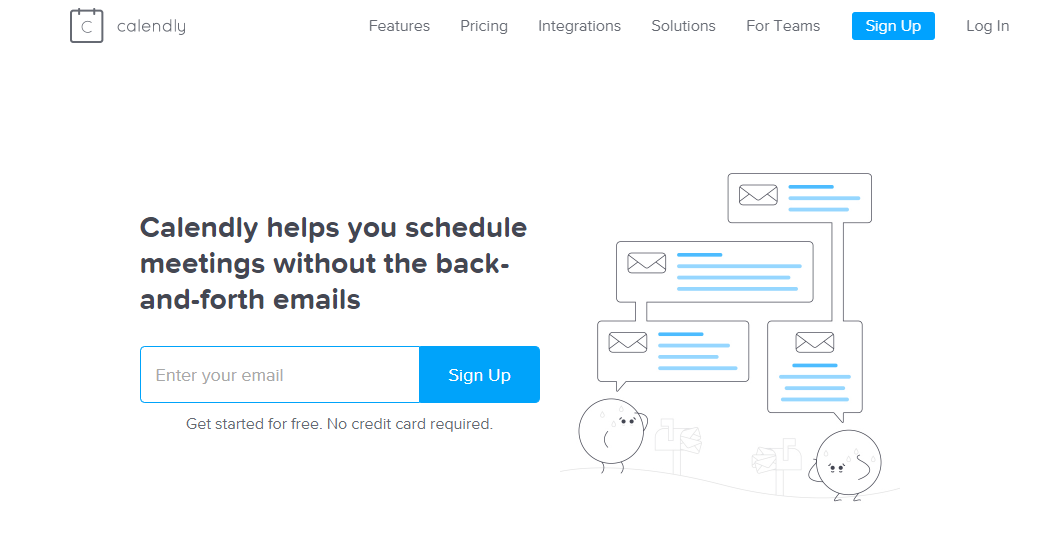 Sending emails back-and-forth when scheduling meetings? Try Calendly to schedule meetings with ease.
Set up your date and time slot preferences in Calendly and share your Calendly link via email or Whatsapp. The attendees can pick a date and time that works for them as per the slots you configured. Calendly can also be integrated with your Google calendar. Their free tier lets you schedule unlimited events and create a personalized link for sharing.
Zoom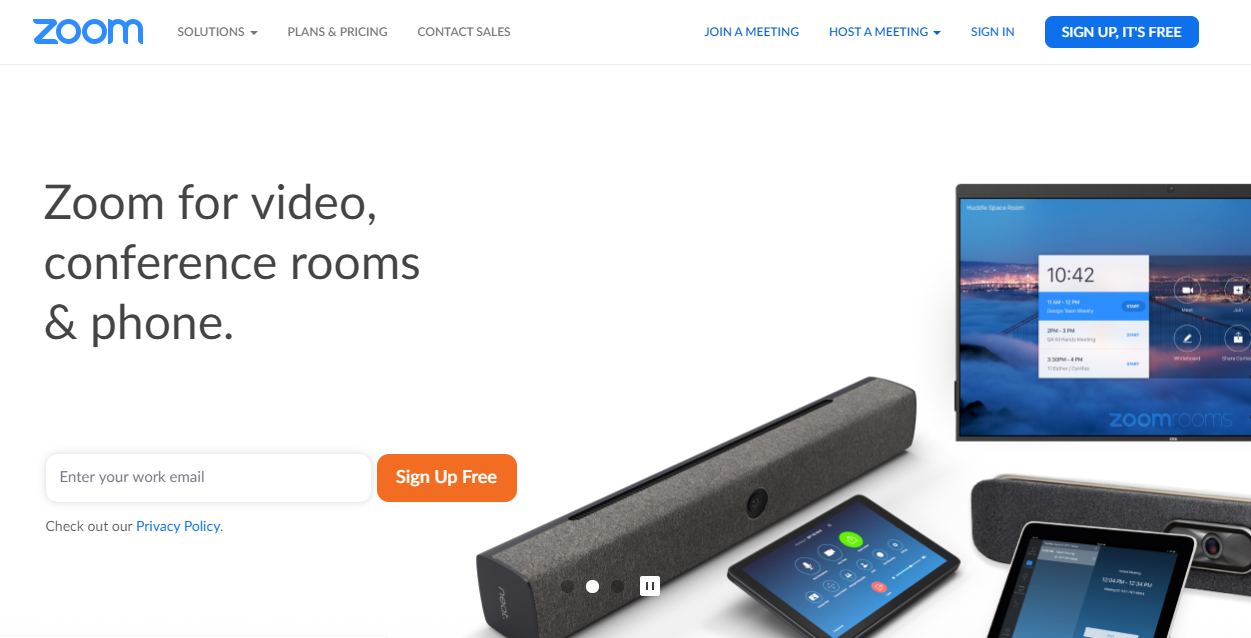 Zoom's free tier provides unlimited 1 to 1 video calls and allows you to host up to 100 participants on a video conference but limits the meeting time to 40 minutes.
One of the best multi-platform video conferencing solutions available, it is a really easy to use tool. Get back the time spent coordinating with each team member individually. Set up video calls with your entire team and get the ball rolling on your project. The free tier also allows you to record your meetings and can be a handy tool to record handover and knowledge transfer sessions between team members.