The Great Next is on a journey to curate some of the most exhilarating adventure travel holidays. The Great Next platform allows adventure enthusiasts to look for and book an adventure travel holiday in India and abroad.
The Great Next has aggregated thousands of adventures from some of the safest and most experienced adventure tour operators. Travelers can check out their profiles, reviews, see how much experience they have and then decide whom you want to travel with.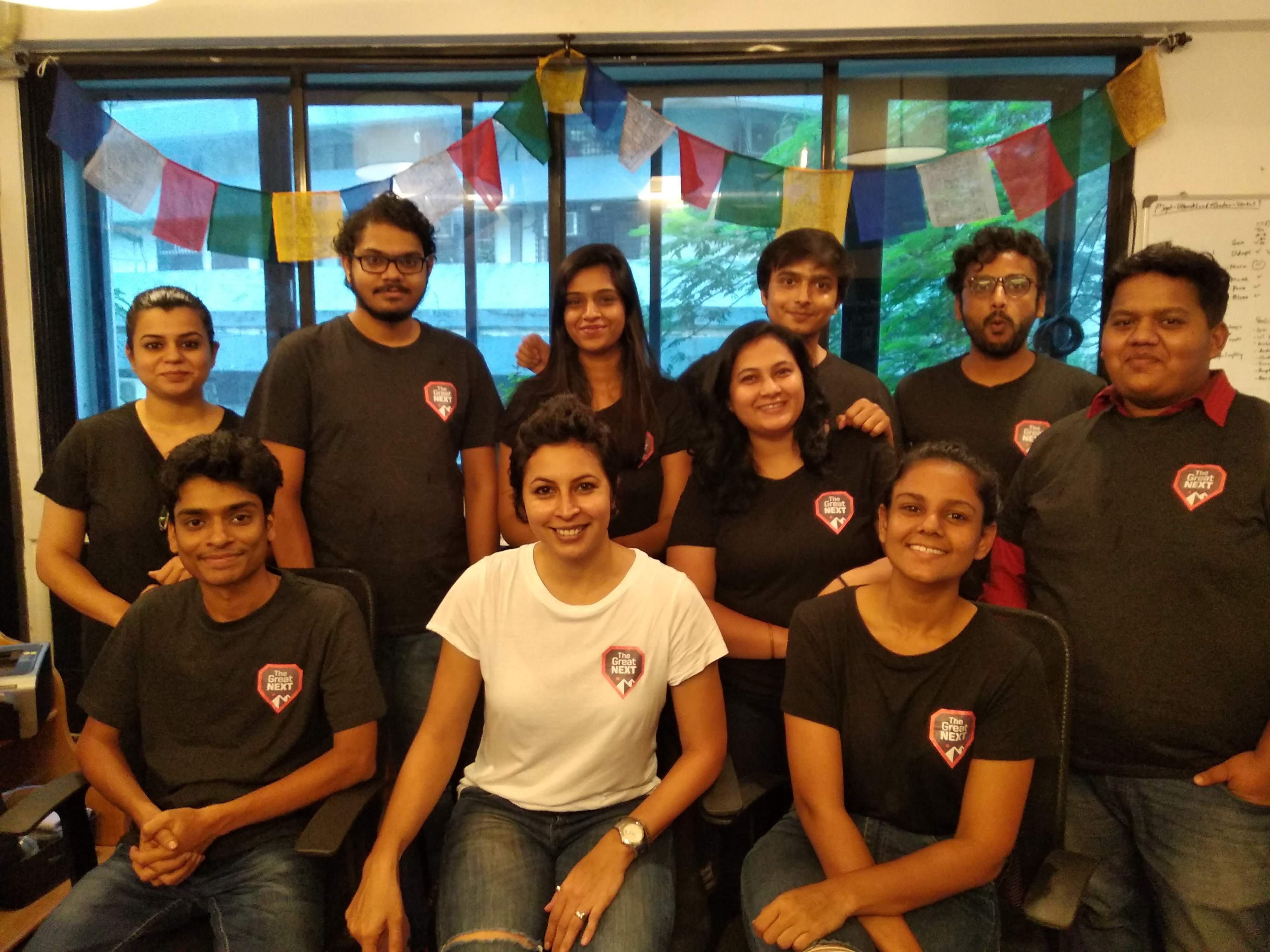 The Great Next endeavor to make adventure travel an all inclusive holiday be it planning Himalayan treks for families, solo women travelers or first timers. Their mission is to just 'help you explore'.
Bird's eye view from the operations mountain top
An important function of their operations is making sure customer payments are collected in a timely fashion so that they can disburse funds to their operator's on-time and ensure that customers have a flawless experience.
Multiple solutions to collect online payments
The Great Next has a multitude of adventurers travelling with them, collecting money from each of them has its own set of challenges. Corporate travelers require GST invoices for company approvals and submission to their finance departments for which they use Swipez's GST friendly travel templates. For international travelers that need to be able to make payments from anywhere in the globe in their own currency, international payment acceptance was enabled. Finally customers who are already travelling and decide they need to add some adventure to their trips need a simple method to make payments for which the team at Great Next use Swipez's customizable payment links which are easily payable through mobile devices.
In addition to all these payment methods The Great Next gives its customers the freedom to pay via multiple modes be it credit and debit cards, UPI, wallets, cash and net banking. The Great Next operations team has access to a single dashboard to view all their incoming payments.All payments are reconciled irrespective of the source or mode. The Swipez dashboard provides a real time view of all incoming payments consolidated across multiple sources or modes.
Simplifying split payments
Getting their suppliers paid in time is key to providing a seamless experience for their travelers.Using Swipez's payouts and split payments feature, the Great Next operations team nowonboard their suppliers by storing their contact details and bank account information. The bank account information is used to make payouts to their accounts.

As per a set payout cycle the team at The Great Next can upload an excel sheet containing the amount of money that needs to be transferred to their suppliers and presto the payouts get initiated. If this isn't easy enough, when a customer books through their website the money is split directly between The Great Next and their suppliers as per a pre agreed split.  The Swipez software also provides a report showing which suppliers are owed how much as per a pre-agreed split. 
This ensures that The Great Next and their suppliers get paid immediately once their customers make a payment and there are no delays in providing their customers the adventure of their lives!
We want companies like The Great Next to be able to focus on what they love doing, which is creating awesome adventures for their customers.
The Great Next team is giving their customers a unique travel experience, and we at Swipez are thrilled to be part of this journey.
P.S - @The Great Next – where are you sending team Swipez next?
---
Try the Swipez free billing software and digitize key aspects of your business operations just like The Great Next.