Japalouppe Equestrian Centre: Western India's largest horse riding school 

Japalouppe, founded in 1998 by Lorraine and Rohan More, is one of the leading equestrian centers in Western India. Named after a 'small' French horse, that everyone had written off as not 'tall enough' to succeed in the competitive world of show-jumping, who with his rider Pierre Durand went on to win the Olympic gold of '88, Japalouppe is dedicated to its commitment towards excellence.  
The endearing 'naam-karan' is in many ways emblematic of the ideals Japalouppe holds dear and adheres to. Bringing a deep and abiding love for horses, pride in their craftsmanship, and a healthy dose of wit & levity to a new generation of young horsemen and women.
From what was once a stud farm where horses were bred for the race courses to becoming one of the most skilled and conscientious leaders of the industry. Nurturing more than 250 animals, employing 70+ employees, consultants, and more, Japalouppe's 12 acre facility houses and supports a whole ecosystem. 
A holistic learning experience
As any equestrian worth his/her salt will tell you, horsemanship is about a lot more than just the skill to ride a horse. Japalouppe's well-thought-out and holistic riding program inculcates a profound respect for nature, diligence, and a rock solid work ethic.
Discipline, grace under pressure, leadership are just the tip of the iceberg. Equestrian training teaches one more about life & oneself than it does about horses.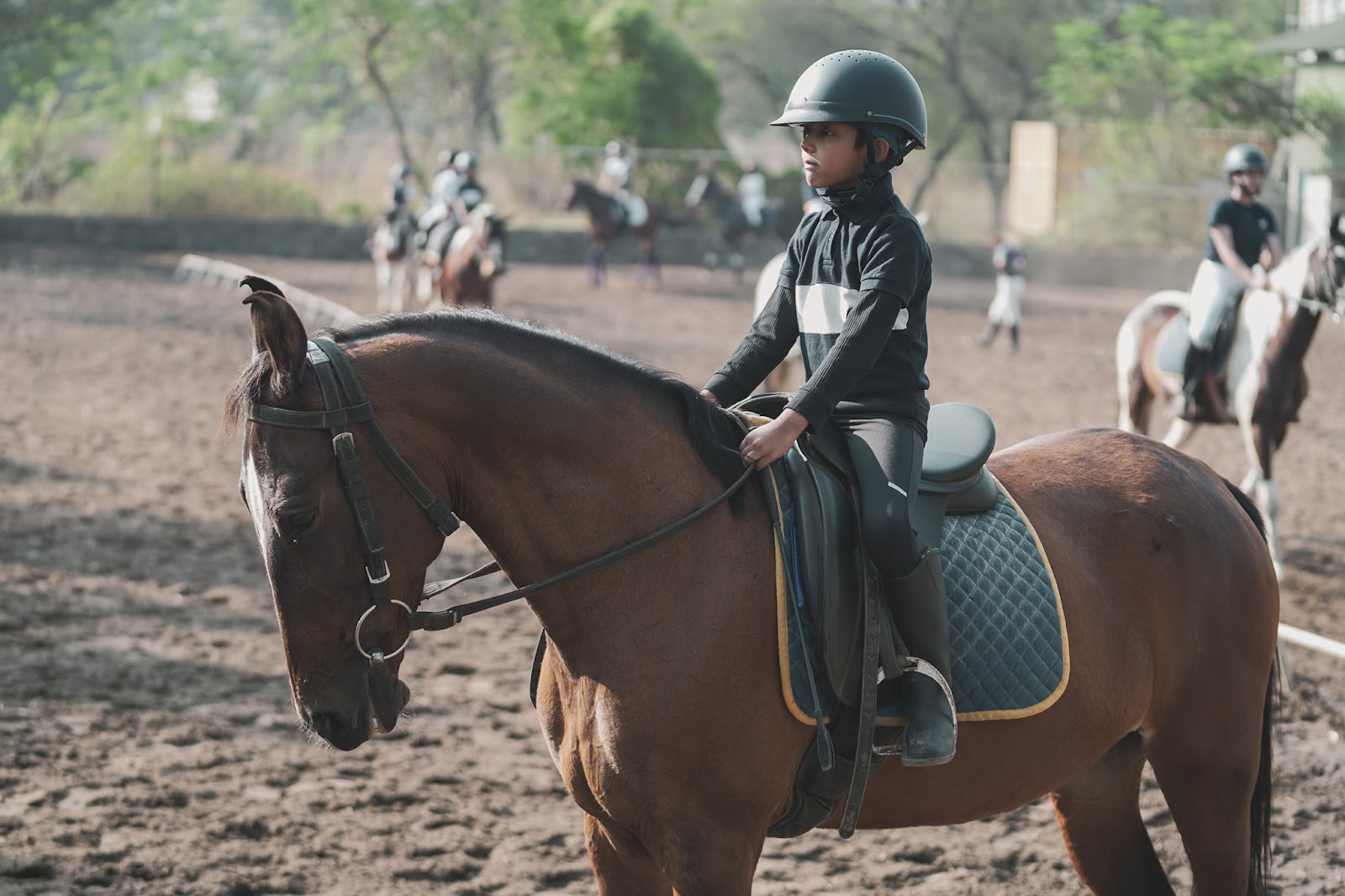 Horses lend us the wings we lack

-Pam Brown
More than just horses
Enjoy quality family time with a whole host of animals from cuddly rabbits to rambunctious dogs, hamsters and goats, temperamental  emus and chatty exotic birds. Relax in the bosom of nature with a farm-fresh dinner while the sun sets on the horizon.
Japalouppe offers horseback riding camps for children with experienced and well-trained on-site instructors. Children can connect with ponies and horses and learn about their affection and trust. Along with learning respect, responsibility, and care towards nature, students also form a special connection with the animals in a safe environment.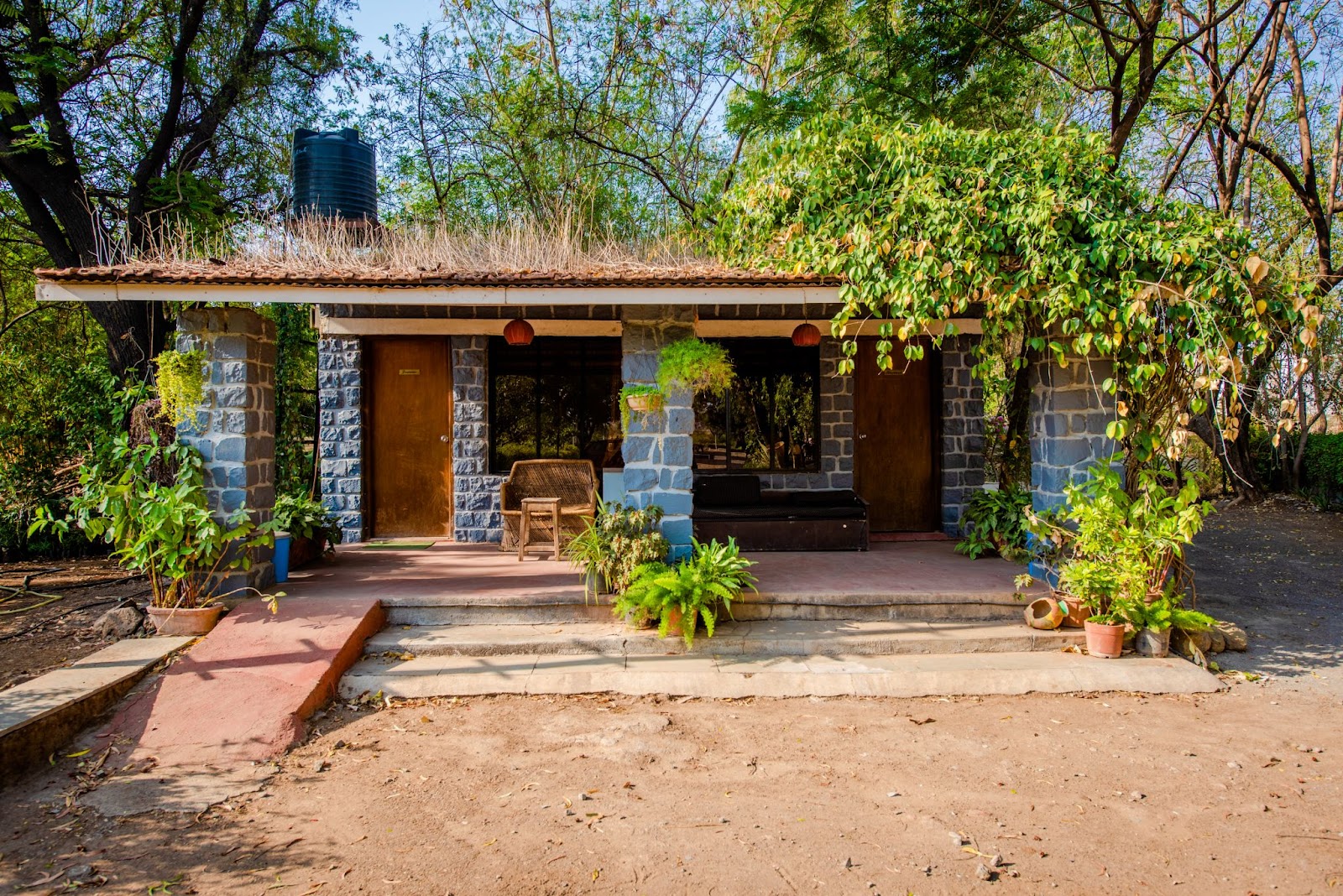 But, why should only kids have all the fun?! You too can spend a weekend immersed in the world of horseback riding, either alone or with your family. After all, no one is too old to acquire a new hobby, especially one that relaxes and takes you back to Mother nature. Japalouppe's well-appointed cottages are the perfect blend of modern comfort and rustic charm. Spend a pleasant evening of conversation and tea as horses graze nearby and riders trot past your cottage veranda.
With more than 400-500 enrollments in a year for the riding camps, the Japalouppe team has the herculean feat of organization and management. More so, when you consider that 2-3 teams of instructors are conducting these camps simultaneously. That's quite the footfall, a lot of customer data to curate and manage, and quite a few balls in the air to juggle! The Japalouppe team needed a digital solution that would help them manage everything from a centralized dashboard. Swipez helped them strike the right balance between supervision and sustainability. Between accessible, efficient, and economical.
Leading with grace
With more than 60 horses sustainably bred and housed, 24,000 annual lessons, and 10,000 riders trained, it is safe to call Japalouppe as one of the largest stakeholders in the world of equestrian training. But, what makes them industry leaders is their conscientious innovation towards bringing equestrian training to the masses. Their commitment towards the consistent development of the management, skills, and training of instructors, trainers and others associated with the breeding and welfare of the horses. 
Ensuring that the upcoming generation of riders and enthusiasts are well-equipped to meet the needs of the equine community is a responsibility to be taken seriously

-Rohan More
Not only is Japalouppe, the nation's first equestrian institution to offer end-to-end equine services, from riding to horse breeding, from training to veterinary support and nutritional consultancy. It is also one of the leaders in skills development program for the equine community across the board. From stable hands to instructors and farriers.
Japalouppe's equine training program include well structured and crafted instruction certification program that can help anyone, irrespective of where they stand on the powder ladder of a riding farm/school, upskill their craft.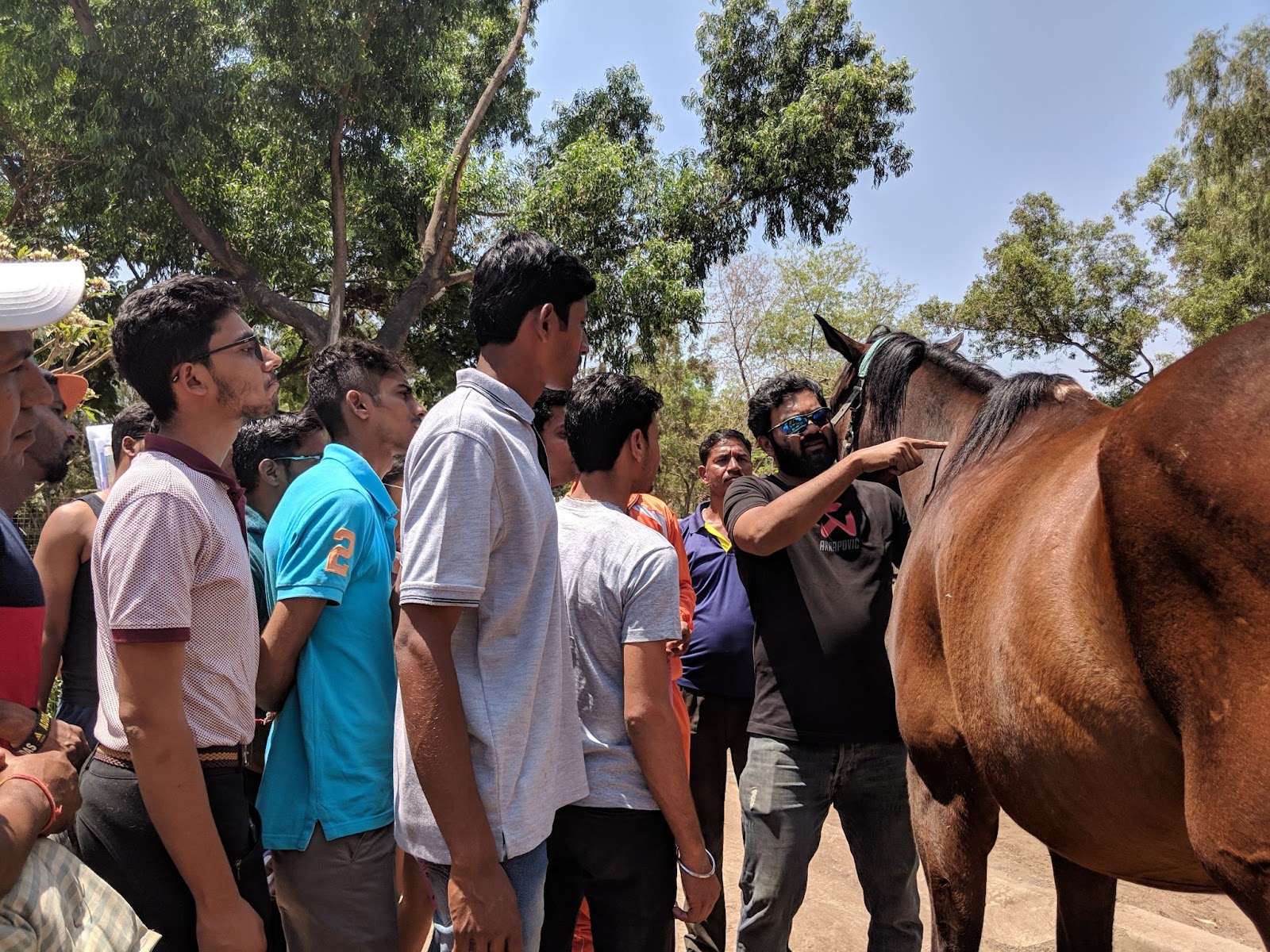 Japalouppe has also over the years spearheaded multiple tournaments. It has played host to competitions and provided a platform for young horsemen and horsewomen to benchmark their skills. Infusing not just healthy competition and a pride towards their riding talent, but a drive for success at a sport that teaches grace and grit in equal measure.
If you've ever wanted to experience what it is like to work with animals, Japalouppe also offers a volunteer program for animal lovers. 
Japalouppe aims to promote equestrian sports by enhancing resources for education, training, and public awareness. To contribute towards the development and opportunities for the equine fraternity.
Partners in Leadership
As one of the leaders in the equine fraternity, it is critical for Japalouppe to put their best foot forward. To ensure that anyone who wants to book time with the equestrian center, wants to take a lesson or enroll into one of the camps or training program can do it with ease. With so many different packages for the riding lessons, petting zoo, picnics, and more, what Japalouppe needed was a SaaS solution that would streamline and automate their day-to-day operations.
" We were managing bookings with a team of 3-4 people and still struggling to handle the sheer volume of enquiries effectively. Swipez changed that and gave us the gift of time. 
With Swipez's venue booking software, Japalouppe can now customize & manage multiple booking calendars for their different packages from a single dashboard. Managing time, multiple events, and registrations has never been easier. 
The Japalouppe team now designs booking calendars for their different services to reflect their unique brand image to help their clientele make a selection. They can create calendars with customizable time slots and booking units for the different events like training seminars, riding lessons, picnics, etc. They can also tailor the time frame, slot prices, number of slots available for each calendar as per their requirements with just a few clicks.
The Japalouppe team no longer has to manually analyze the different booking calendars, the transactions related to each, reservations booked, etc. Neither do they have to track cancellations and refunds. Japalouppe's clients receive personalized messages upon payment confirmation via email/PDF with QR codes. The email includes additional information such as the package's or slots' terms and conditions, cancellation and refund policies. 
The QR code can be easily scanned to gain entry into the Japalouppe premises, which eases on-ground efficiency. The Japalouppe team has also set up multiple notifications for different team members for every booking to ensure that everyone's on the same page and their clients can enjoy their experience with Japalouppe.
With more than 30 residential camps and 20,000+ annual footfall, making sure that everyone is taken good care of is quite the task. But, Japalouppe is committed to it and we at Swipez are honored to be a part of their journey.
For the latest news and updates about Swipez, follow us on Instagram, Twitter, and Linkedin. To know more about the many animals Japalouppe houses, follow them on Instagram. The adorable pictures from the farm are sure to lift your spirits!