Technology
Which is the best free billing software?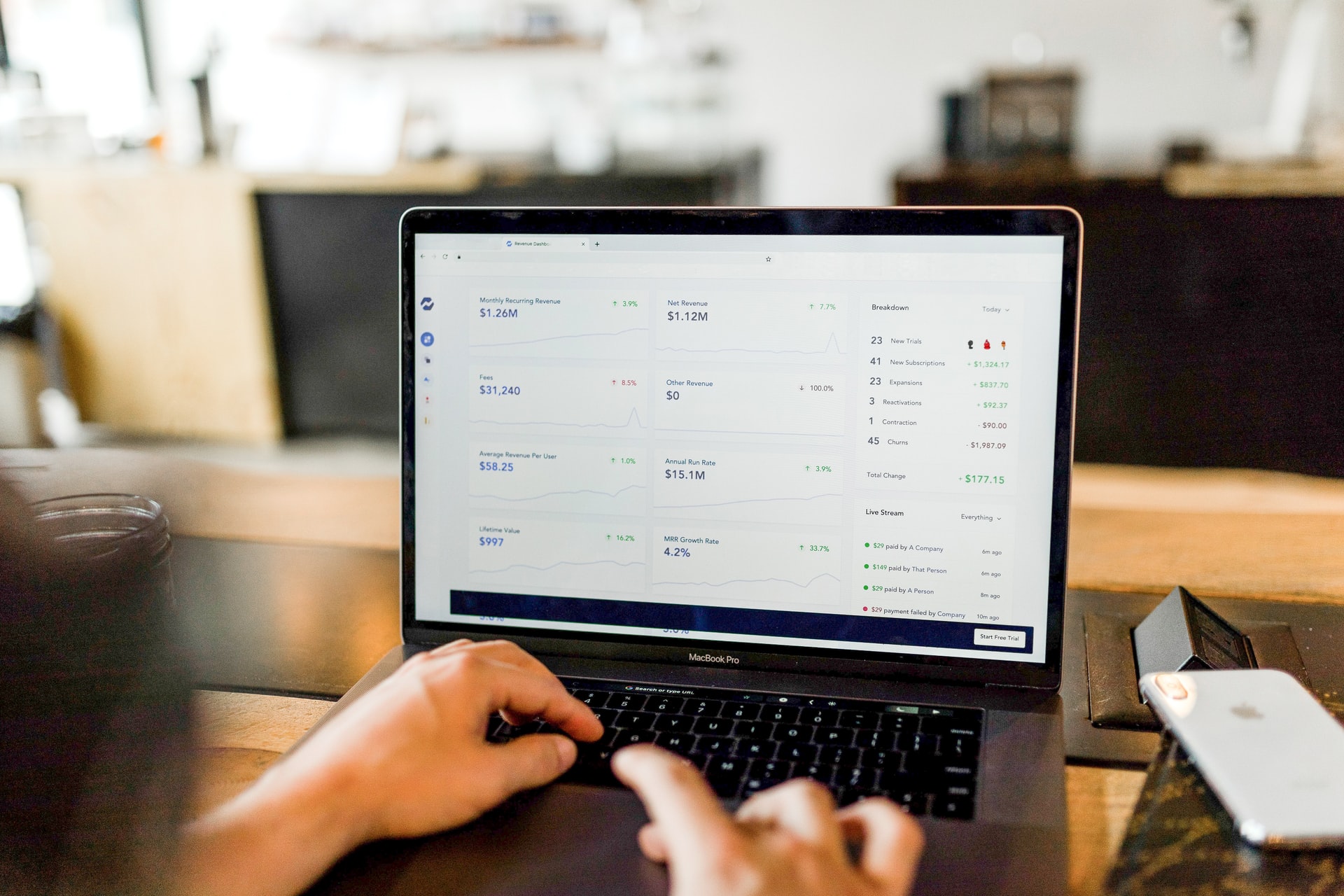 Billing and invoicing software help businesses collect payments faster, be financially organised and compliant. It is useful for bookkeeping and record-keeping purposes. Billing software makes every financial task easier with advanced features that help your digitize your business operations. It eliminates the need for manual data entry and ensures that every financial figure you record is accurate. By investing in the best invoicing and billing software, you can have better control over your receivables and plan for business growth.
What makes a billing software good?
A good invoicing software is one that ticks all the boxes when it comes to your businesses payment collection needs. Your billing software should go beyond just billing and also assist with business operations. some of the critical features that a good billing software ought to entail are listed below.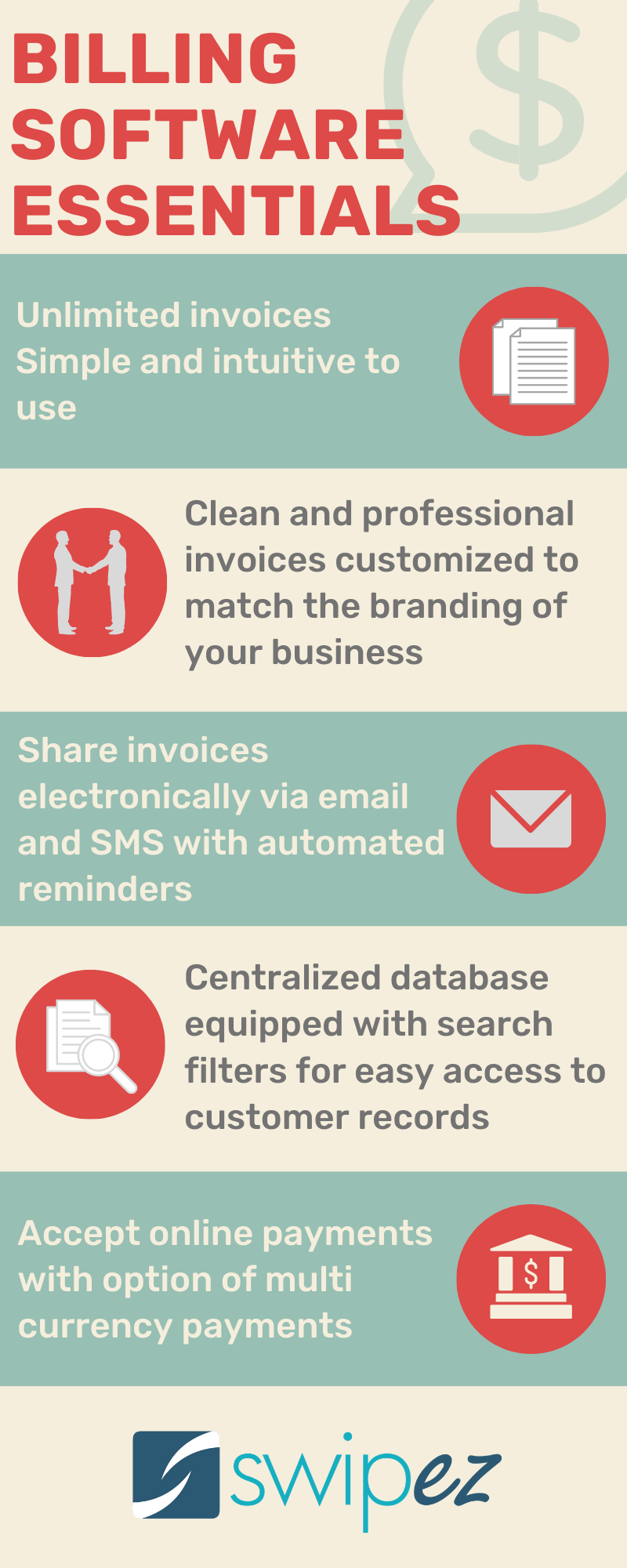 Following are some of the best free billing software :
Swipez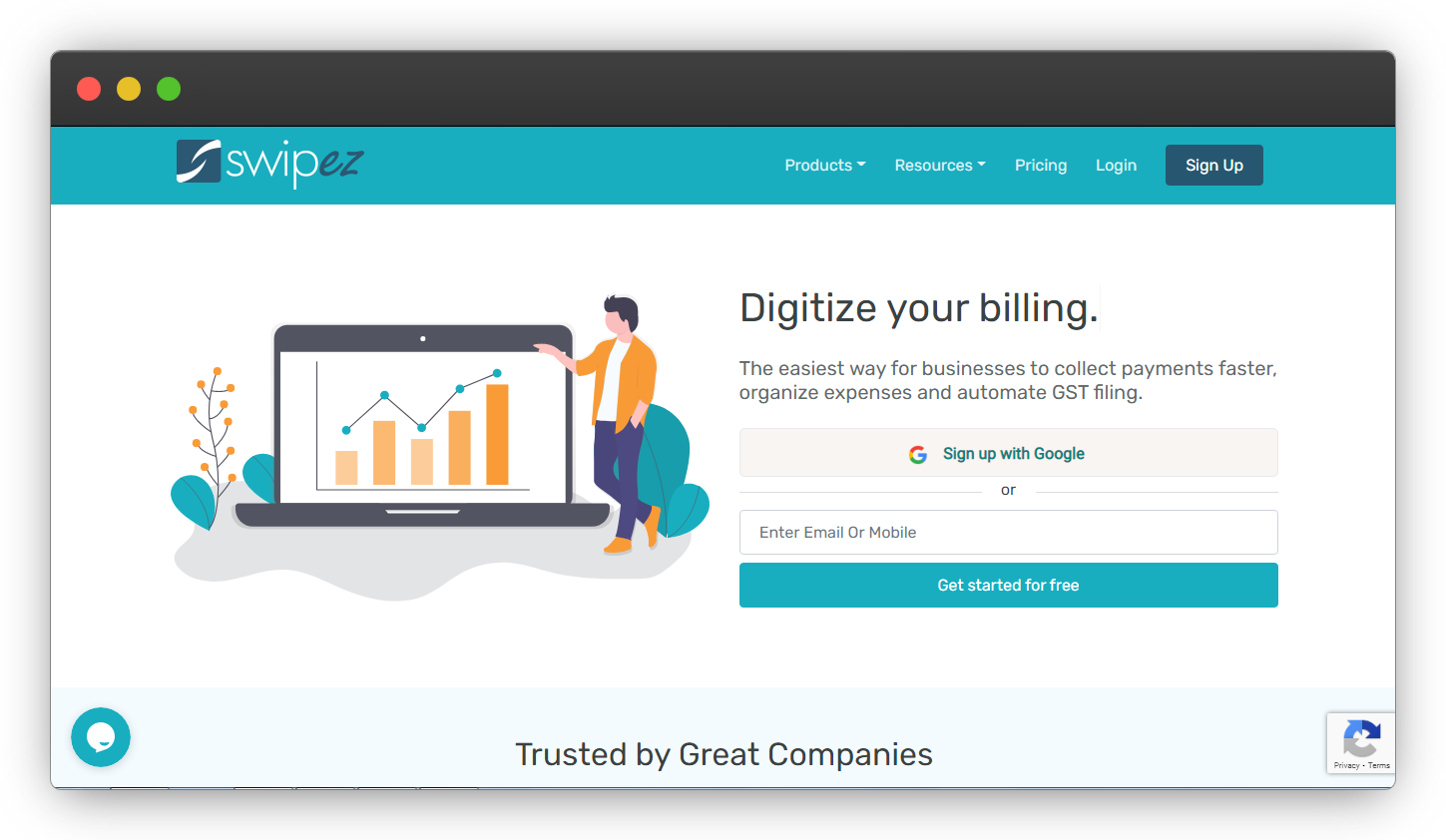 Swipez billing software is a cloud based platform. It has an intuitive interface with a host of features to help your business operations. Swipez lets you create easy GST friendly invoices that can be shared with your customers electronically via email and SMS and also enable automated payment reminders for them. Swipez even facilitates bulk uploading of invoicing for multiple clients in a few easy steps. To get paid faster and make the payment process easier for your customers, Swipez offers a host of online payment options directly through your invoices. Customers can make payments using convenient online payment modes such as UPI, debit or credit card, Wallets and Netbanking. Swipez streamlines business operations by automating invoicing, payment collections, bulk payouts, GST filing & customer data management. By implementing Swipez businesses have improved revenue collection by over 30% & saved over 100-man hours a month.
Features:
Bulk invoicing

Online payments

Recurring invoice

Customized invoice formats

Automated payment reminders

Create estimates/quotations

Expense management
GST filing
Sleek Bill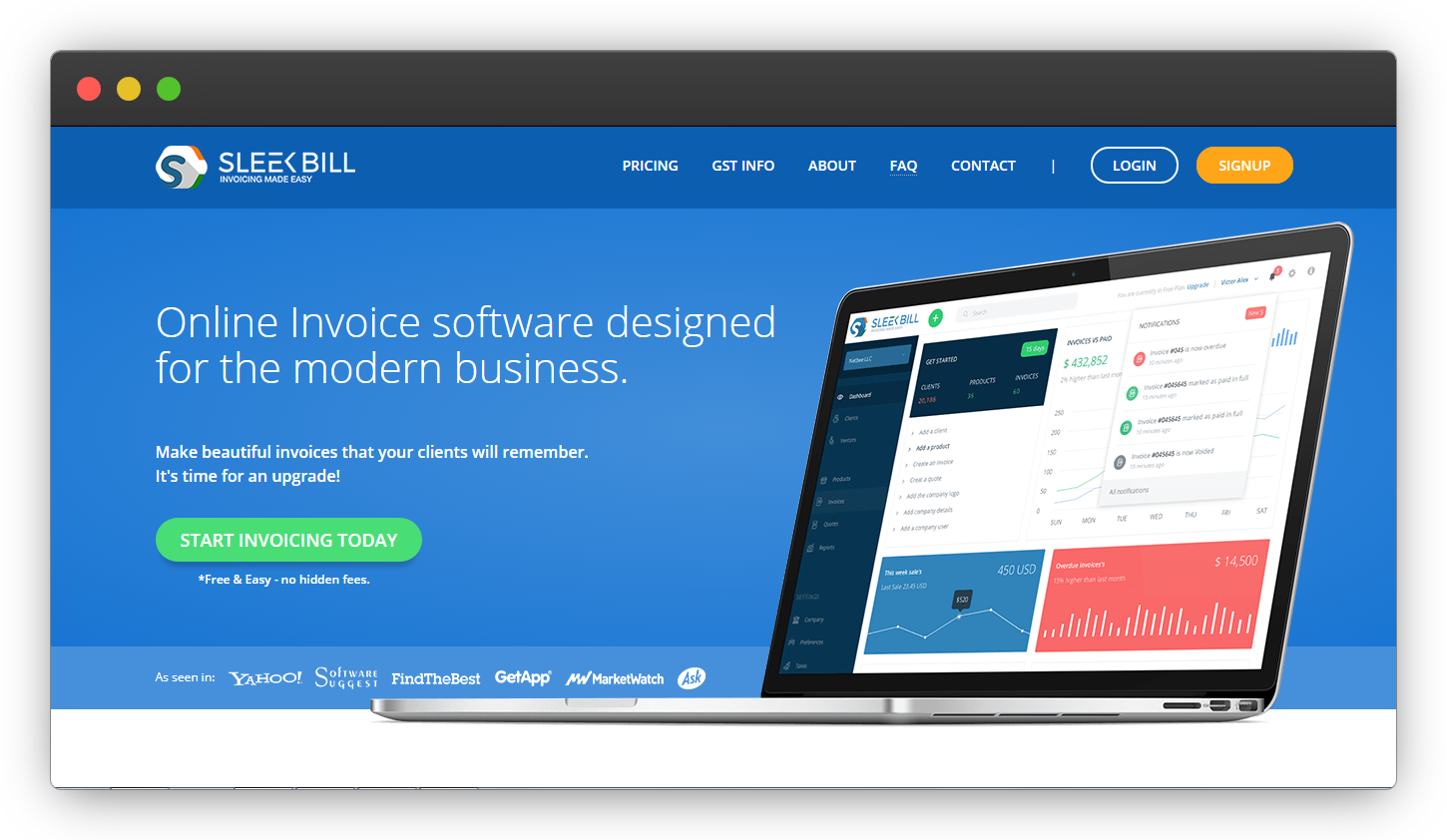 Sleek Bill is an effortless and efficient Indian billing software which has been particularly designed for the Indian market. The software helps in formulating your invoicing operations to be efficient. It is a quick and highly scale able platform which can be used to produce fast and detailed reports, backup data, print or e-mail invoices, and additionally execute GST calculations. It helps create GST compliant invoices along with the bill of supply with simplicity.
Features:
Accounting
Banking Integration
Customer Management
Expense Management
Inventory Management
Product Database
Supplier and Purchase Order Management
Taxation Management
Saral Billing
Saral Billing is a billing software that comes with a plethora of features to assist small and medium businesses, as well as enterprises. With the help of Saral Billing , business owners can perform various tasks such as billing, invoicing, inventory management and GST return filing easily and accurately.  In addition, it also aids in account management and tax calculation. It also helps to manage orders online or offline, generate reports, manage customer feedback, manage offers & discounts, and much more.
Features:
E-Payment
Billing & Invoicing
Monthly GST Report
Permission Management
Reporting
GST returns
 Zoho Invoice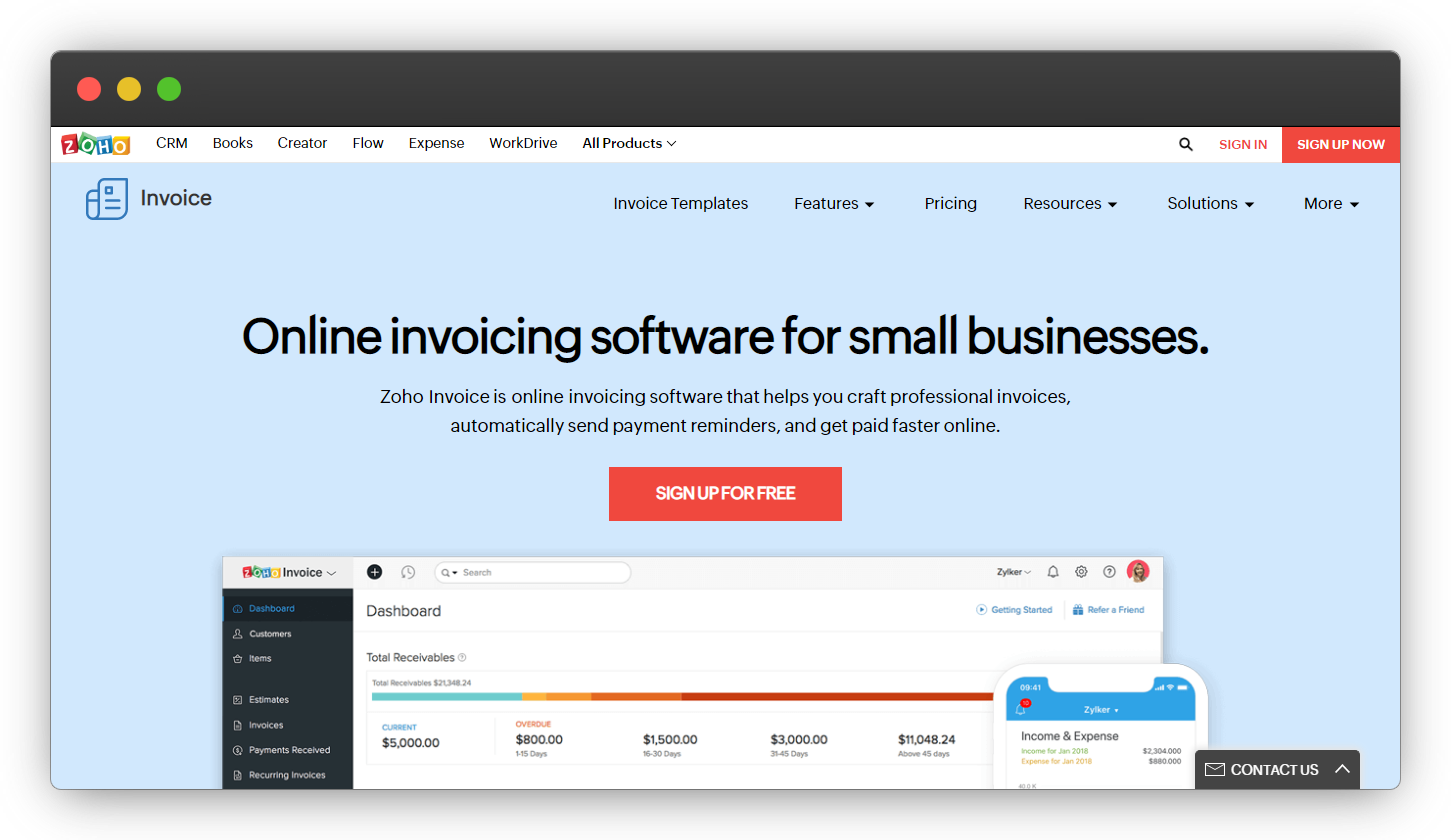 Zoho Invoice is a hassle-free invoicing & online billing software that helps businesses send automated payment reminders to their customers and get paid faster online. This web-based platform empowers businesses with best-automated tools, to polish and streamline invoicing operations. With Zoho, users can generate invoices, perform quicker payments and accomplish projects on the go. With its advanced features and easy-to-use interface, Zoho Invoice is the best invoicing partner for freelancers and small business owners.
Features:
Template Customization
Invoice creation
Workflow Automation: Automate tedious recurring tasks related to monitoring and tracking invoices
Secure Collaboration: The client portal allows you to interact with clients in real-time instead of exchanging lengthy emails
Spectrum Billing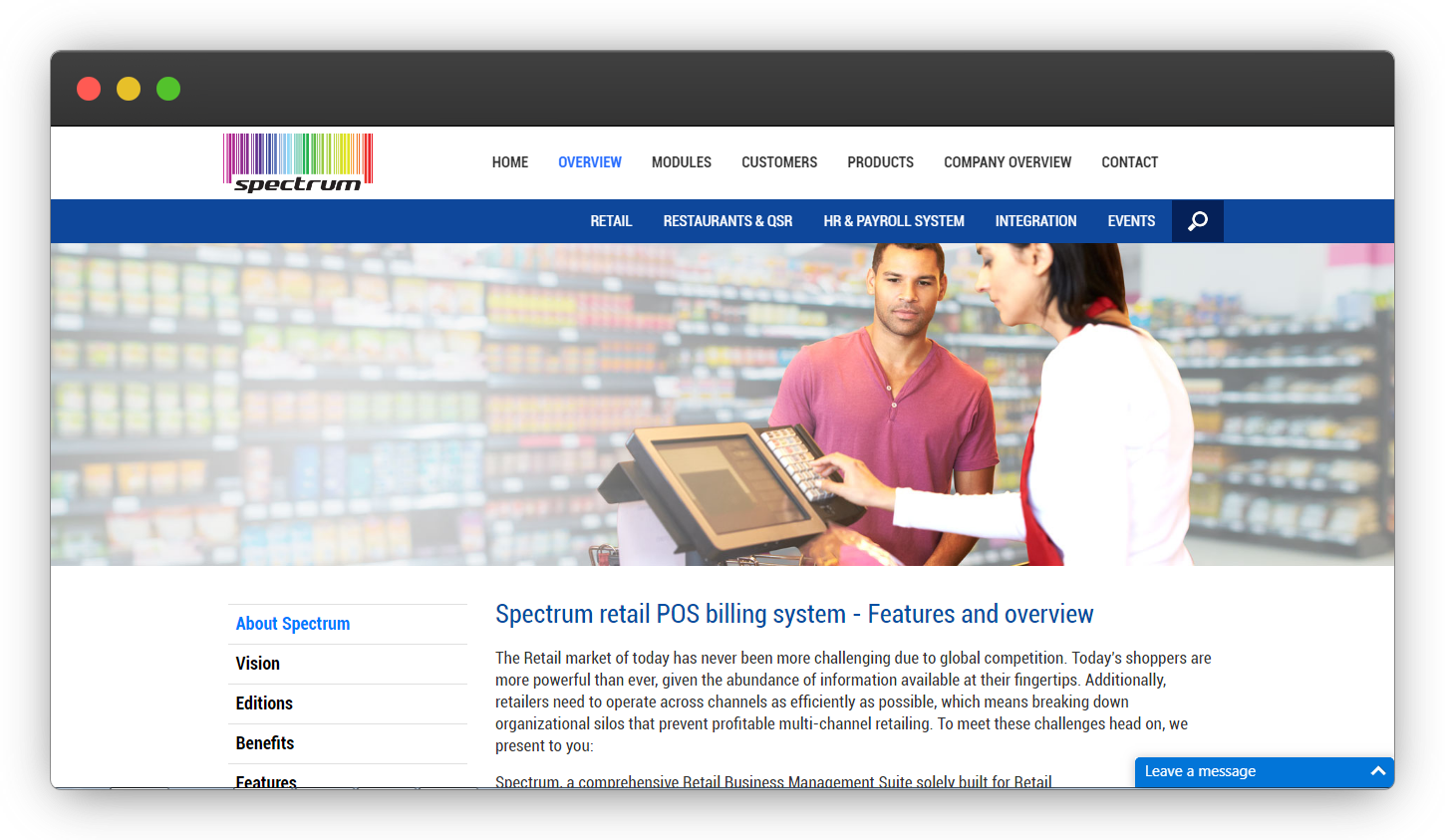 Spectrum billing is a complete billing solution for any big or small retail business. It offers GST, Billing, Inventory, CRM, Payments & E-commerce for your retail business. It is a GST ready Billing Software and it works on any device including your laptop, mobile or tablet. It is designed to handle multi-layered business hierarchy, variety of business models and several retail formats.
Features:
Accounting
Banking integration
Customer management
Inventory management
Invoice creation
Product database
Invoicera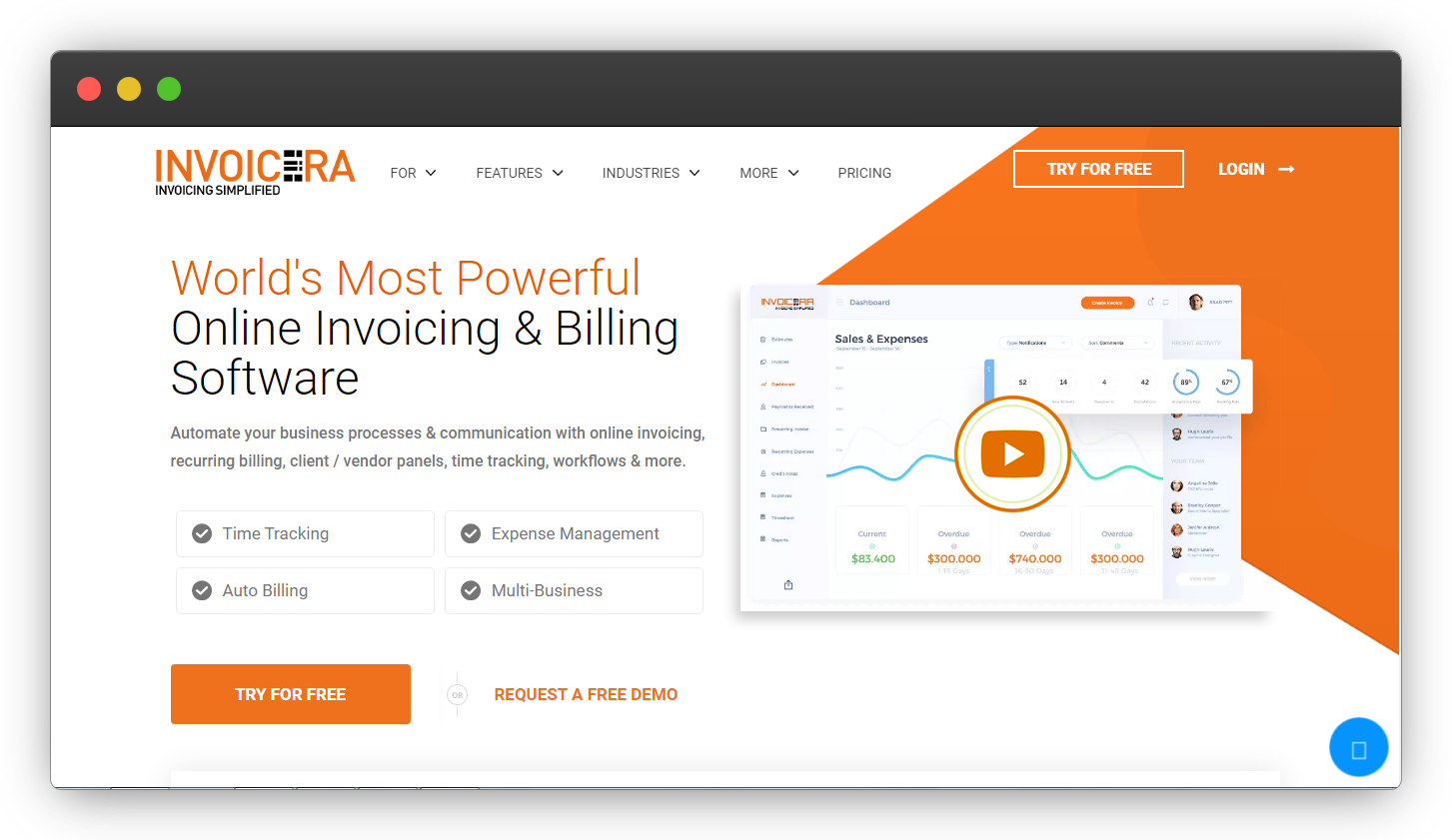 Invoicera is an easy-to-use online billing solution for professionals, small businesses, and enterprises. It is a good answer to various billing and invoicing issues for freelancers such as lawyers, web developers, consultants, as well as for small businesses and enterprise firms of various nature and sizes. It is also ideal for service providers that offer computer & information technology services, such as web hosting. Anyone who wants to send invoices in their business can benefit from Invoicera.
Features:
Expense Tracking
Recurring billing
Multi Language & Currency Support
Late Payment Reminders
Time Tracking
Estimates
Automated billing
Download free professional invoice templates for your business. Impress your clients and get paid on time! Download invoice format
Billing is one part of operating a company where every kind of business owner can certainly use some free support, especially if it offers a more efficient and cost-effective way to handle what usually is a laborious task. Choosing the right billing software makes it really easy to track positive cash flow and work with more efficiency without being a drain on your resources. As a business owner, you have a much better shot at maintaining a healthy cash flow with the help of an invoicing and billing software. They are way more intuitive and accurate than an Excel spreadsheet and lessen any silly accounting mistakes.