Benefits of GST Billing Software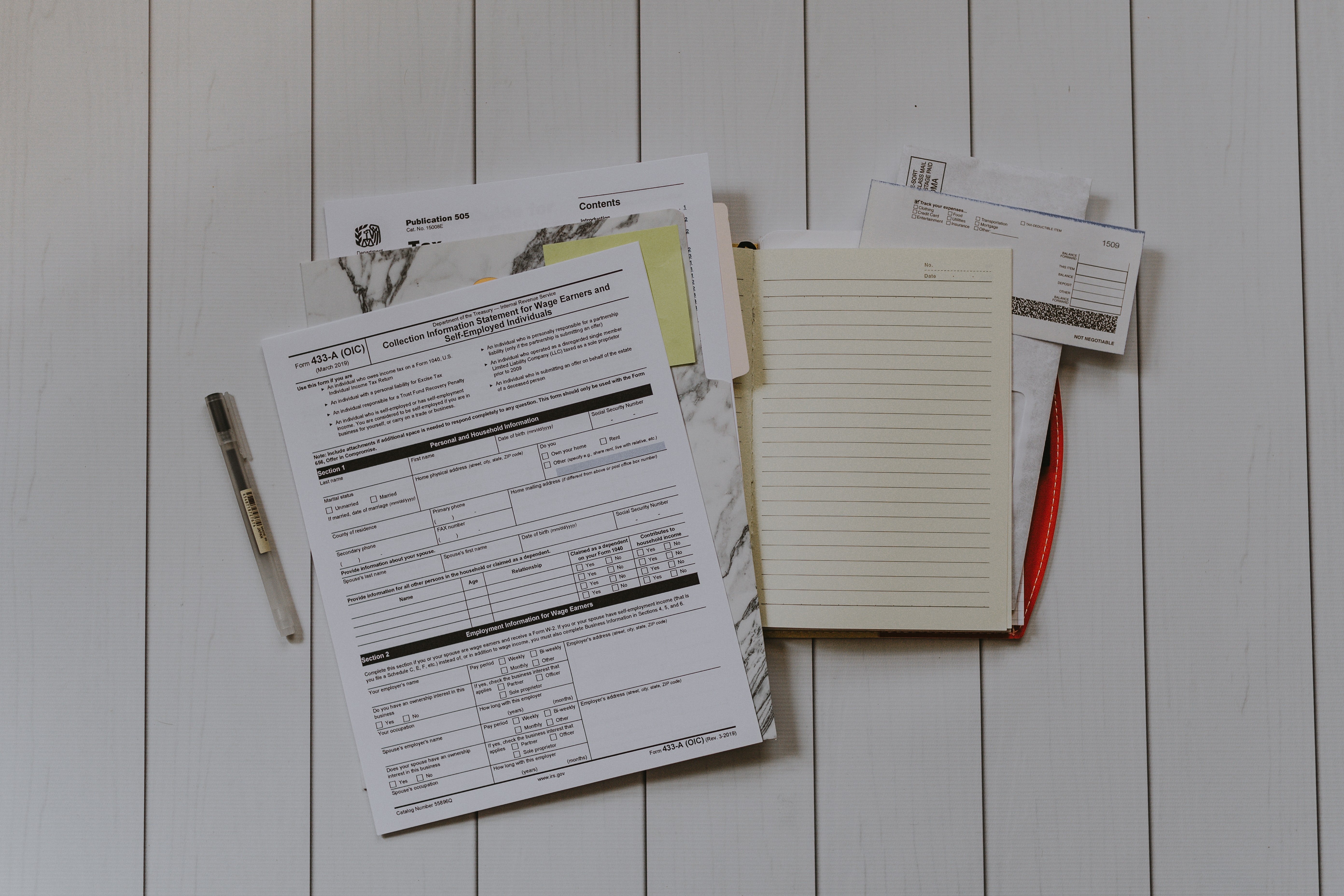 Like any other accounting software, GST billing software helps you streamline all the GST-related tasks. GST billing software is used for multiple purposes such as creating GST bills, filing GST returns, and managing bill listings. GST billing software is mostly used by businesses, taxpayers, and professionals in order to streamline  their GST compliance. This software's functions are based on GST regulations  which provides additional features that make the GST filing process much easier.
How Can GST Software Be of Your Assistance?
GST software helps you  automate calculations, book-keeping, record-keeping purposes, and others. GST software simplifies every accounting and financial task and eliminates the necessity for manual data entry and reduces the risk  of error. You will have better control over accounting and taxation. 
Benefits of GST Billing Software
GST billing software is not only useful for financial firms but   also  for a variety of different industries including  trading, production, manufacturing, retail marketers, and others. Let us briefly discuss some of the benefits of GST Billing Software: 
Accuracy of Invoices: GST software ensures  that invoices are compatible with GST guidelines, it reduces the manual effort of checking the accuracy  of data and ensuring that the invoice meets the GST criteria. The GST software automates everything, reduces manual efforts, saves time, and provides readily available GST invoice templates. 

Data Storage: GST software uses a cloud-based data storage system which makes it easier to store the data. If the data is being stored manually in computers there is a high risk that the storage can be stolen or crashed. Hence, it is better to use cloud-based data storage systems due to the type of security that it provides and it also makes it easier to track the invoices that are being sent and payments that have been received. 

Returns Should Be Filled: The GST should be filed three times  a month according to regulations.  GST software makes this task easier for  business owners to prepare with enough monetary terms to cope up with this particular rule.

Keeping Track on Cash: Using automated software can help you in keeping a track of the cash payments and their due dates, one can also notify their customers if there are any outstanding payments.  

Precise calculation: Manual calculation of tax leaves room for errors like the precision of digits, and as the numbers get complex the problems become greater. GST software makes this task much easier by providing accurate rates of CGST, IGST, as well as GST, and the larger calculations, are done within a few seconds without any errors. As one needs to upload all the data regarding their business on the GST portal it gets difficult to keep the data handy, if this task will be done manually there is a high risk of data loss and storing them in a single location. 

Ease in Uploading: Data is stored online using the cloud features, which makes it easier to access data with full protection. The staff members can easily retrieve the data and modify it accordingly and upload it to the portal whenever required. This system also saves time from searching as it is easy and one can access it within a few minutes. 

Cost-Effective Software: Investing in professionals like accountants and financial advisors can cost a very big amount of money, and this can be difficult for some small businesses to afford. GST software is one of the best solutions for businesses, it is a one-time investment to handle all the accounting and financial procedures which is pocket-friendly. 

Customizable: One of the biggest advantages of using GST software is that it is fully customizable to add any kind of functionality such as filing GST returns, contacting the vendors, and others. 

Automated Calculation: One does not need to calculate every tax separately in  GST software like the way it is done with  accounting software. In GST software one needs to provide automation in their calculation. Hence the risk of the evasion of tax can be overcome easily by using GST software.
List of free billing software available for businesses of all types
Swipez Billing Software 
The Swipez billing software is one of the easiest ways to bill your customers, collect payments, organize expenses and automate GST filing. Swipez comes with a built in GST integration which helps with filing GST returns directly to your GST login. With Swipez you can manage and file GST returns for one or multiple GST numbers from the same dashboard. Moreover, if you are a seller on Amazon or Flipkart, Swipez provides simple integrations that takes your e-commerce sale data and processes it for GST filing automatically.
Features:
Customized invoicing

Multiple online payment modes

Bill notifications through email, SMS, and Whatsapp

Expense management

Bulk invoicing

Payouts

Recurring invoices

GST filing

Purchase order generation
Get a free account to save time and effort on GST filingGST submissions made easy
Saral GST
Saral GST is a GST software that  has multiple features that help in assisting medium as well as small businesses. Saral can help business owners to perform different tasks such as billing, invoicing, filing GST returns, managing customer feedback, and much more. 
Features of Saral:
E-Payment

Billing & Invoicing

Online GST Portal

Monthly GST Report

Dashboard

Permission Management

Reporting

GST returns
Zoho Invoice
Zoho Invoice is an online billing software that helps businesses of all sizes to send automated payment reminders, create invoices, and others. It is a web-based tool that smoothens the process of implementing business operations. Zoho Invoice suits the best with freelancers and small businesses. 
Features of Zoho Invoice:
Template Customization

Workflow Automation, Zoho automates tedious recurring tasks related to monitoring and tracking invoices

Secure Collaboration, Zoho's client portal allows you to interact with clients in real-time instead of exchanging lengthy emails
F-Billing Revolution
F-Billing Revolution is a user-friendly invoicing software for all types of businesses. It helps in multiple tasks such as managing invoices, estimates, and orders. F-Billing Revolution also helps business owners in sending PDF copies of invoices.  
Features:
Accounting

Banking Integration

Customer Management

Expense Management

Inventory Management

Invoice

Product Database

Quotation & Estimates

Recurring invoice
Sleek Bill
Sleek Bill is an efficient billing software that is specially designed for the Indian market. This software assists businesses in making their invoices, generating reports, backup/restore data, performing GST calculations, and others. 
Features:
Accounting

Banking Integration

Customer Management

Expense Management

Inventory Management

Invoice

Product Database

Supplier and Purchase Order Management

Taxation Management
Spectrum Billing
Spectrum billing is a billing solution that any kind of retail industry can use. It offers numerous functions such as GST billing, inventory, CRM, payments & E-commerce, and much more for your retail business. One can access it from a laptop, mobile, or tablet. 
Features:
Accounting

Banking Integration

Customer Management

Inventory Management

Invoice

Payment Gateway Integration

Payment Handling

Product Database
Tally.ERP 9
Tally.ERP 9 comes with different features such as remote access, audit & compliance services, security management, and integrated support system. It offers comprehensive business functionalities such as accounting, finance, inventory, sales, etc. 
 Features:
Accounting

Budgeting

Customer Management

Inventory Management

Asset Management

Invoicing

Email Integration
Marg GST Billing Pro
Marg GST Billing Pro is a billing software that is used for various ERP components to complete the management of inventory, sales, accounting, and others. Marg also enables the users to attain improved performance and productivity. 
Features:
Accounting

Taxation management

Banking integration

Multi-currency

Invoice and Payment Management 
Clear Tax 
ClearTax is a GST billing and inventory management software. It helps in creating a customized template and also updates the tax deductions during billing. 
Features:
Billing & Invoicing

Audit trail

Inventory management

Tax management

Dashboard

Product database

Customer management

Purchase order management

Sales tax management

VAT / CST / GST Reports
GoGSTBill
GoGSTBillis a user-friendly software which makes tasks easier for someone who is not from an accounting background, it helps them understand GST procedures and create invoices in a format that is best suited for your business. 
Features:
Accounting Management

Customer Management

Inventory Management

Payment Handling

Product Database

Specialized in GST
GST billing software - A must-have operations tool for Indian businesses
With the implementation of GST, there has been a drastic effect in businesses of all sizes and has created a shift in businesses. It has numerous benefits for both the customers and business owners but it also comes with a fair share of complexities. As a business owner in India, one needs to better prepare, maintain healthy cash flow, and be updated with all the GST features. A GST billing software can ensure you to run your business operations efficiently and gives you time to focus on the other areas of your business where your attention is needed.